This is my first post here, but I've done some research on the paintball guns, bbmgs, and pneumatic launchers on this and other sites. I've also had some experience modifying Nerf guns from nerfhaven.com.
Ok, here's my design. Its based off the blow forward BB bolt, used by JSR, with some incorporations from the Smart Parts Ion and Shocker. Instead of using a spring to return the bolt, I decided to use a two way valve. The valve simultaneously vents the air used to move the bolt back and allows air to flow to the bolt.[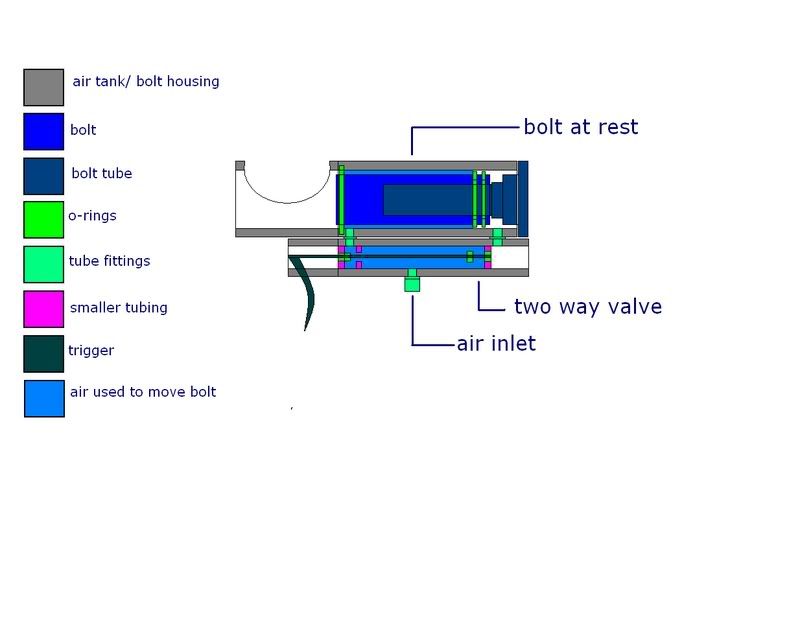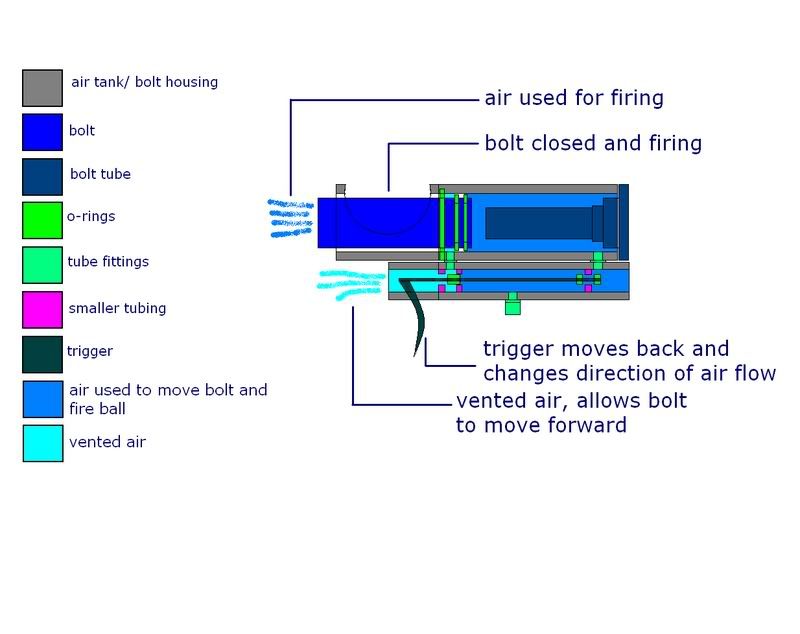 Comments? See anything that could be improved?