Heres the airsoft gun that I've been designing for the past two days. It uses a regular vortex block, but the two main things that separate it apart from others is the placement of the block and the valve.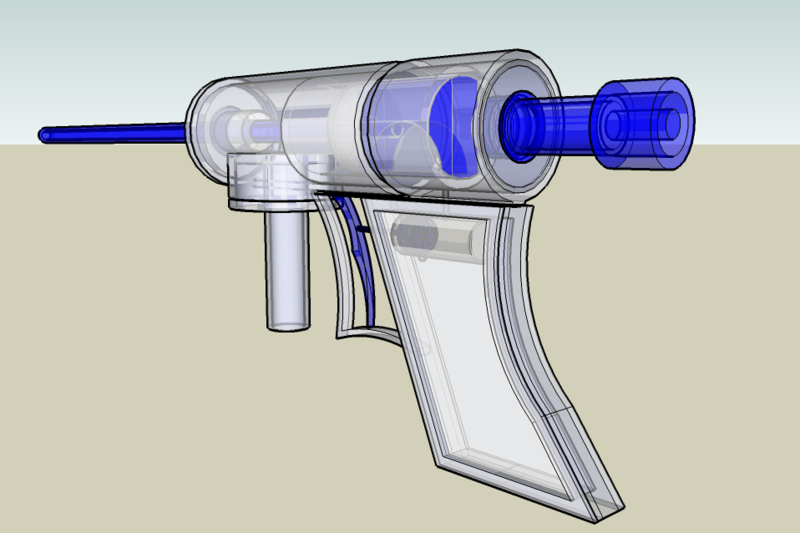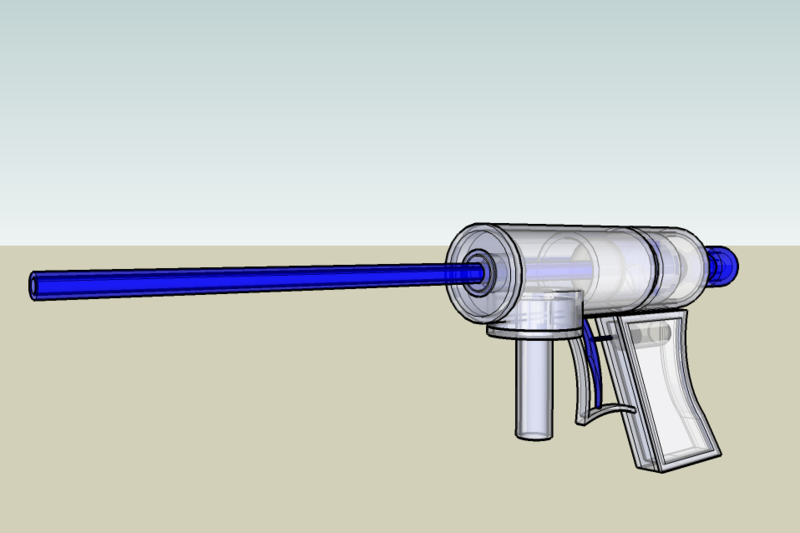 As you can see, the vortex block is located in the back. This allows the barrel to be mounted further back, making the overall gun shorter. It also lets you load from the back by simply pulling the back plug and dumping the bbs in. To eliminate the dead space created by the vortex's placements, I designed a static piston directly in front of the vortex block. By having a smaller space, I can use a lower pressure to get the same velocity or use the same pressure to reach a higher velocity. If I'm able to use a lower pressure, then I can theoretically connect it to a PVC airtank and make the entire system portable.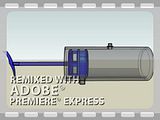 The second difference in this design is the trigger valve. Instead of using a blow gun trigger, I designed my own. When pulled one third of the the way, the valve opens and the gun fires. When pulled two thirds of the way, air is cut off; creating a semi-auto gun. When it is pulled all the way back, the valve is once again opened. Because the trigger has been pulled all the way back, it can be held there to make the gun fire fully automatic.
Disadvantages:
While I originally designed it so the entire can be built with a trip to Home depot, some of the more complicated parts (such as the trigger) have to be machined a be built with special parts from an online retailer such as Mcmaster. The nature of the trigger itself also makes it so a longer trigger pull is required. If I were to make it portable, I would also be forced to build the airtank and regulator that I've designed.
Advantages:
Although the trigger has to be machined, everything else can be made with simple PVC fittings. This makes it so the outside design remains largley unchanged although its function is different.
Conclusion:
This is one of the designs that I plan on making due to the limited number of parts that I would potentially have to machine. I can also test it out first with an air compresser before making the air tank, just to see if everything works correctly. The fact that it has some new features that I haven't seen yet overrides any potential diffuclties in constructing it.
EDIT: You can't see from the pictures, but the barrel has a strip of rubber painted along side the top of the barrel to create back spin. This means that I can use an even lower pressure to get the same range and the bbs will be flying at a lower velocity so I can potentially use it in an airsoft war if I determine its safe.