I was going to keep this valve under wraps untill I could build a cannon with it but with the loss of a place to shoot, (I moved from the country into the suburbs) I will post it up here and hope someone can make use of it.
The main idea is a breech loading cannon with a burst disk valve. every time the cannon is loaded a new disk is put in. After the cannon is pressurized the disk would be ruptured with a spring loaded "bolt" with a point on it.
Here are some bad drawings done in MS paint
closed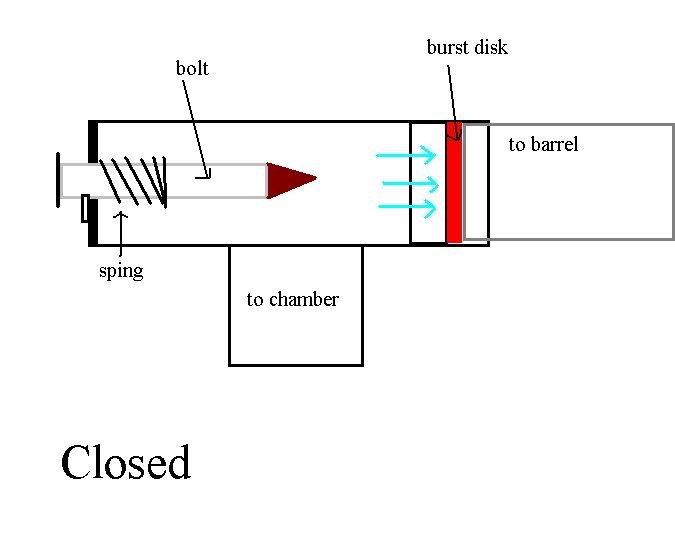 open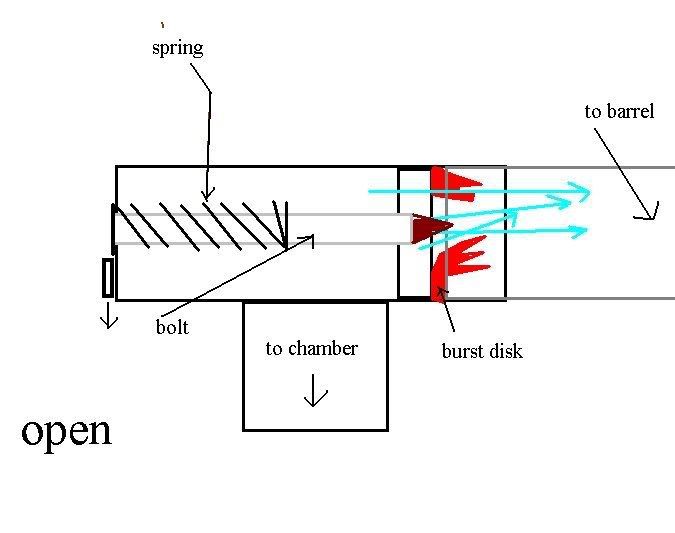 The bolt is held back by a catch whitch could be released by a trigger or other device. A design like this would replace having to drop a pointy ended projectile for the barrel.