I have worked on this forever.. and 10 screwed up project later.. it still does not work.. I really need your help.. for one.. cause im stupid and cannot read electronic scematics very good and two.. what i am doing is obviously wrong.. so i need your opinion.
below is what im doing...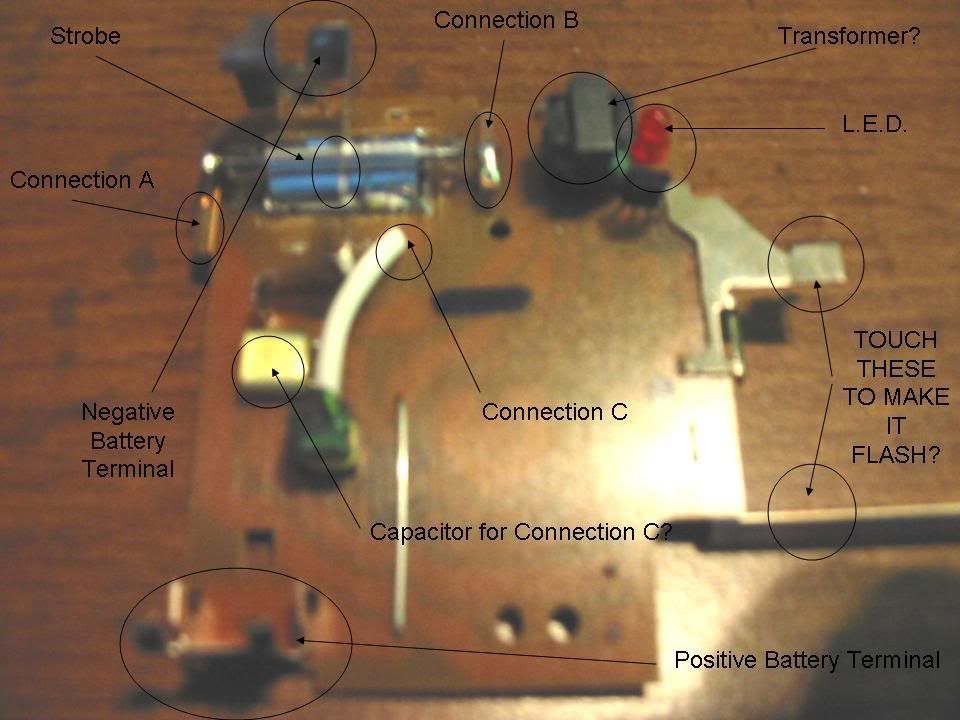 and here is the front.. notice this is a kodak camera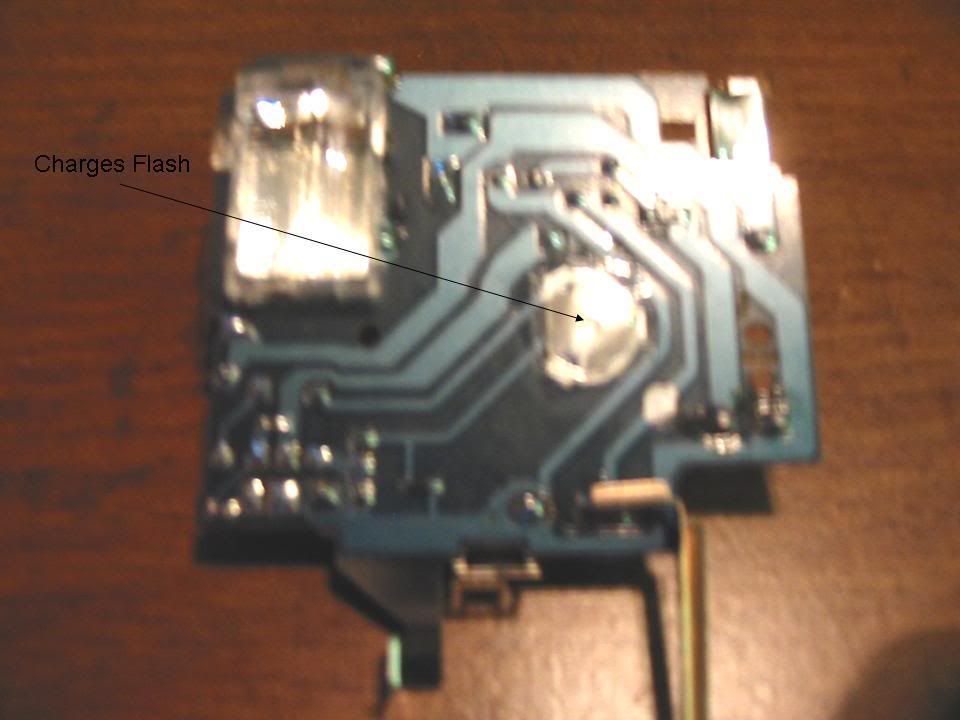 and this is how i think it works...
WHy is it that I can get an ungodly spark that sounds like a gun when i touch the leds together.. where i have pictured (spark) above.. but i cannot get them to spark from the switch.. is my switch in the wrong place? what am I doing wrong? and what do i need to do to fix this? also.. how far away from the ciruit board can you run the wires to still have a spark? 2 feet? 4 feet? 6 feet? how far? and then one more question? can you please help me..
i will show photos of my cannon once it is finished.. but i really need your help first..