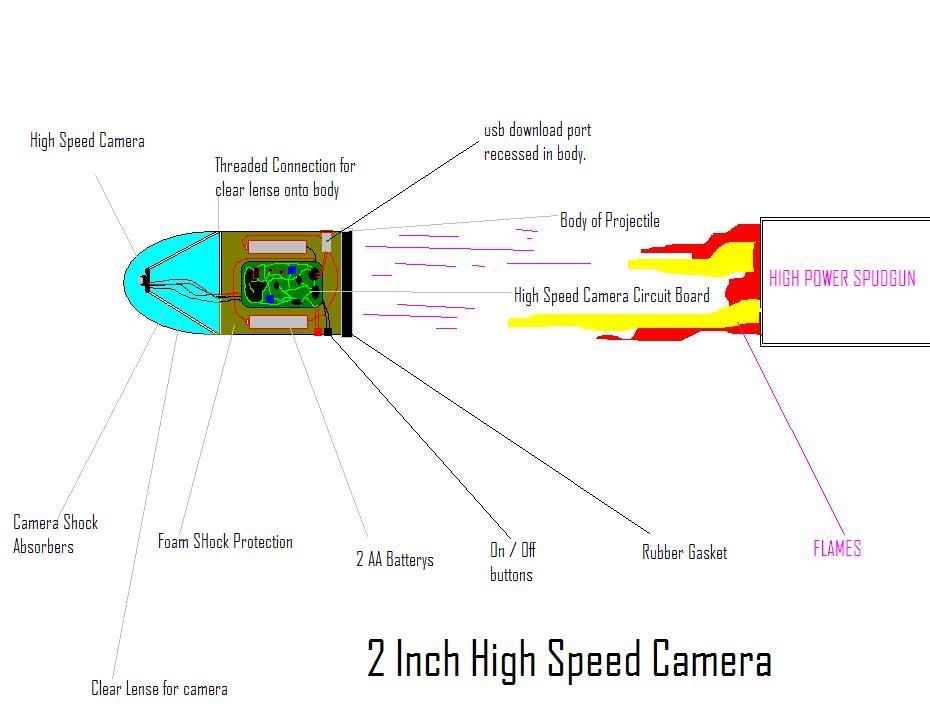 Ever wanna see where your round went? well first you would have to find it with this cool thing i thought of... or if you were really gifted in electronics. you could make a gps and put in it so you could track it.. but how cool would be to watch what your potato sees?
yes.. i said that right.. high speed camera projectile.. and its filled with spray foam that you use on filling cracks in houses.. and the lense is a plastic cap.. that you get off those 25 cent machine plastic thingys...
anyways.. do you think this would work?
whats your imput on making it better.??