I snagged a cheap set of four sanding drums for my drill press at Harbor Freight the other day...just your basic sanding sleeve around a rubber cylinder with a bolt through it. After I got them home, I grabbed a scrap piece of 2" sch 40 and, whatayaknow, the 2" drum (without the sand paper, of course) is a great fit! Ready-made piston.
I stripped the hardware off of it, slapped a couple washers on either side, a piece of bike inner tube on the front, a nut and bolt and, voila, an
adjustable
piston. As you tighten down the nut, the dense rubber "squishes" and expands, giving you an infinitely fine-tuneable piston. Seems pretty durable, too. The best part? $7.99, and you still have three other sanding drums.
Anywho, perhaps someone can benefit from this. Through no fault of the piston's, I'm having no luck constructing a functioning piston valve. I'll keep trying though. Here are some pictures...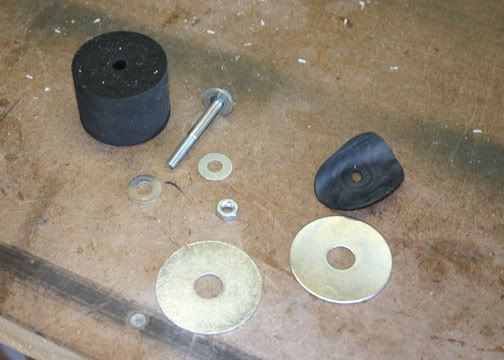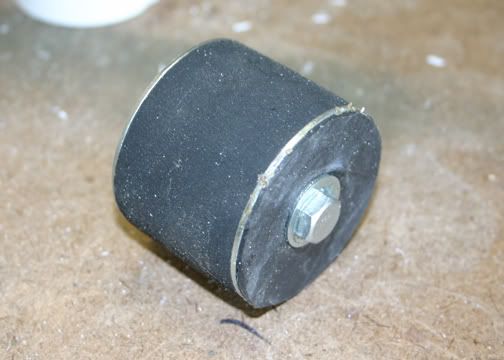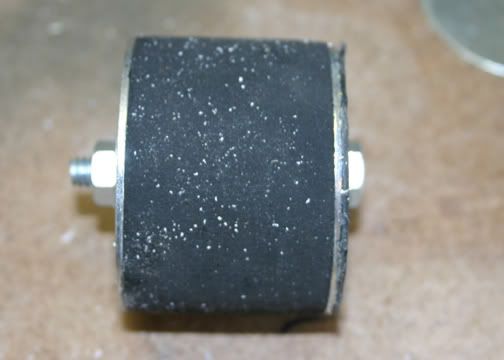 [/img]