Here is my idea for a new landmine useable in paintball, airsoft, or just for the heck of scaring people the walk in your yard.
First you would pressurize it.
You would then take this mine (with the screw-in cap facing down) and bury it so the top would be flush or slightly below the ground.
You would proceed to fill the pipe that extends into the mine with paint, bb's, or powder.
Take a small (6"x6") plywood board with a hole in the middle, glue a pipe skinnier than that of the filling pipe, and glue it so the top is fulsh with the board.
Finally, insert the board into the open pipe of the mine.
The board would obviously act as a trigger to break the burst valve or push off the endcap.
Here's the mine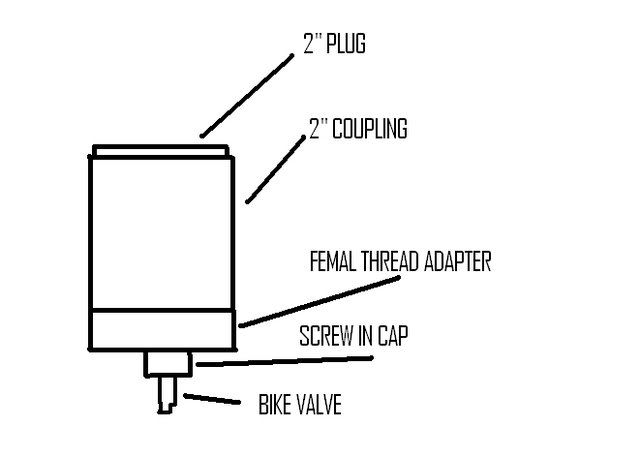 Top View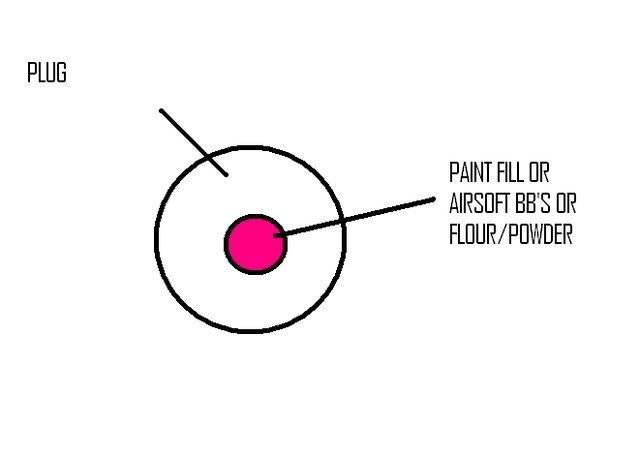 Cutaway view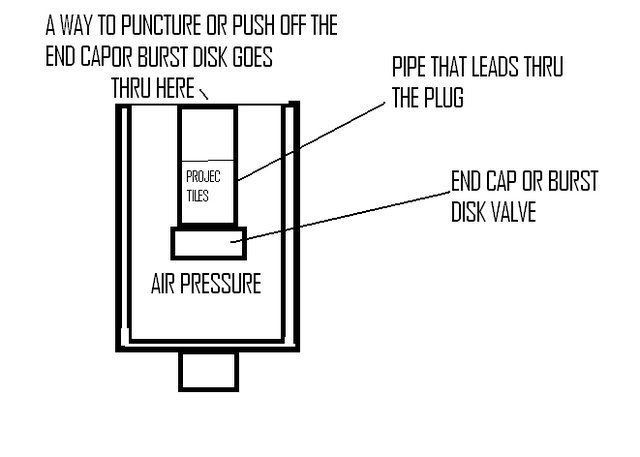 Board piece
The side view of when all put together