If some of you remember I posted a topic about a week ago about getting air conditioning compressors off eBay for $20. Well I got mine but I have no idea how I need to wire it in order for it to be able to be plugged into a (US) wall socket. I'm a total noob at electronics so bear with me.
Here's a picture of everything I got: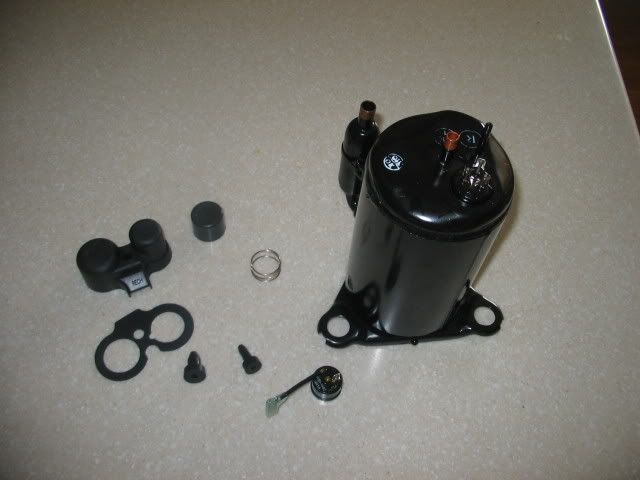 The compressor is about 8" high and about 6" wides. It weighs about 13 pounds (heavy!)
It has three terminals on the top. One is labeled R(W), one S(V), and the third C(U). I have no idea what any of this stands for, but my common sense told me that C should stand for capacitor. I'm nearly certain that the tube on top is the output and the one on the side is the input, assuming my compressor is the same as the one on Youtube by Davidsfarm.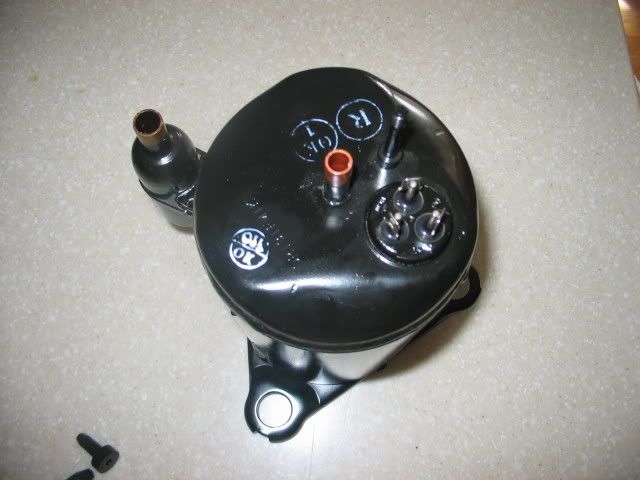 This is what the starting capacitor I got looks like. It also has three connections on it, One on the wire, one sticking out and one set into the capacitor. Again, I have no idea what any of these are for, but the one on the end of the wire fits over the ones on the compressor.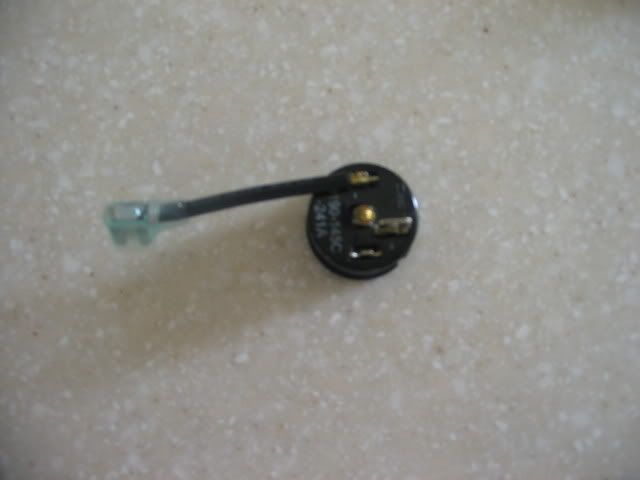 However, according to this diagram I found on google the capacitor should not be wired to the C terminal but to the S and R. Also, it doesn't specify which way the capacitor should go, so I don't know if it means the wire with the connector which came already on the capacitor goes to S and the other connection (which I would have to put on) goes to R or vice versa. I'm pretty sure only the top part of the diagram is relevant.
Another problem there is with wiring the capacitor if I follow the above diagram is that the compressor came with a plastic cap that is supposed to cover the three terminals and the capacitor. The only way the capacitor will fit under it is if it is wired to the C terminal, due to how long the wire is.
This is the plastic cap I'm talking about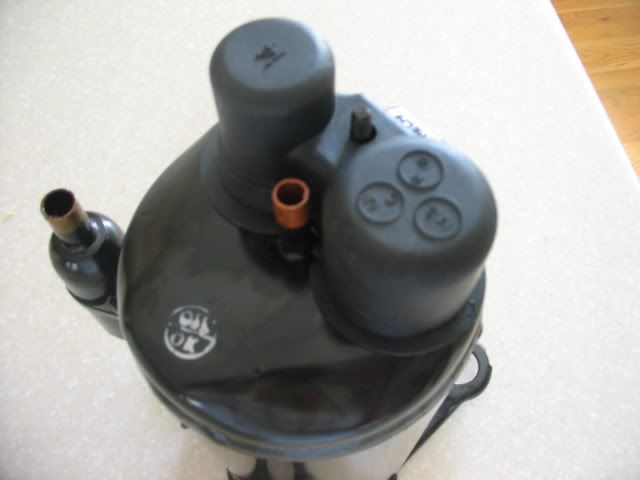 So I've got some conflicting information here, could anyone clear it up for me? For reference, the compressor's part number is 39R131F and its made by Rechi. It is 115 volt, 5238 BTU/Hr, and designed for R-22 refrigerant (if that's even relevant). I couldn't find any specs for it and Rechi's website had it listed but didn't have any info. Their site looks a bit dated. If anyone has any experience with these, I'd appreciate your help. Hopefully this will yield a new high pressure source.