I have been collecting bits for this for a while now. But its basically finished. The tanks rated to 220psi, I wont be running it that high. The fridge compressor is slow to fill, but manageable (approx 10 mins to 100psi, maybe a bit longer). I have another one in the shed I may hook up if it annoys me but for the time being its fine.
I still want to add a 3 way ball valve just after the compressor so I can both bleed the tank and hook it directly to a high pressure gun to fill.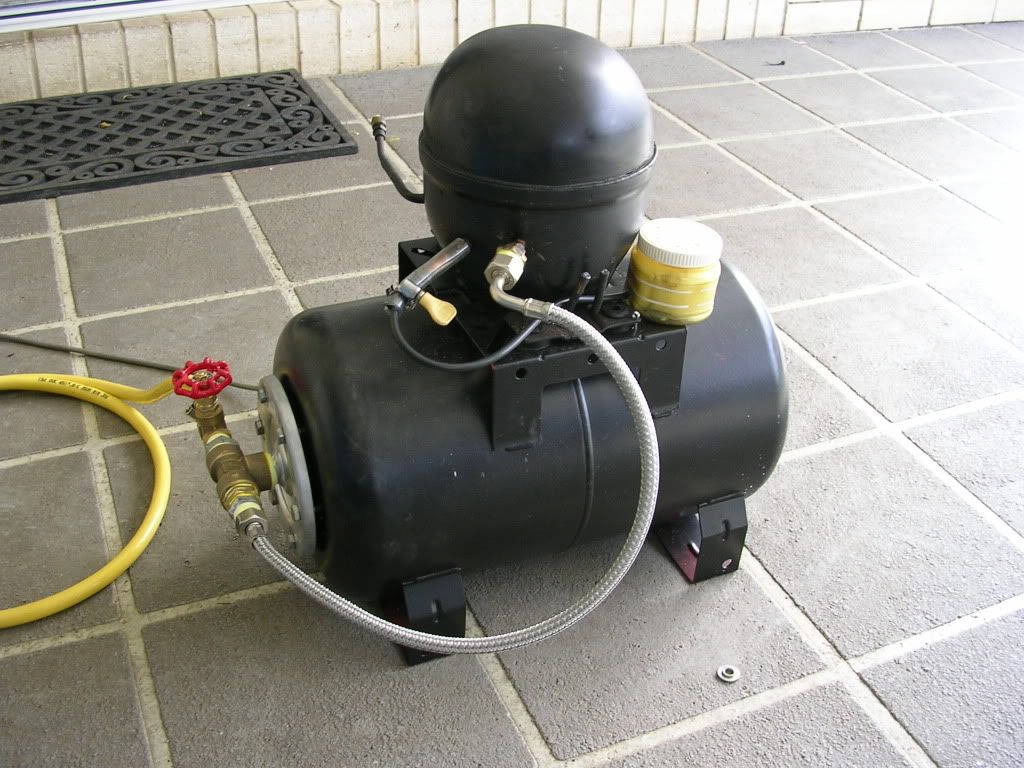 I have an electronic pressure switch I just need to work out how to wire up, but im not sure if I will bother with it. I think I will simply add a 150psi or so pop off valve, so once it reaches the desired pressure it simply starts to vent, rather than turn off.