Ok, so I have been fiddling around with some ideas for a good hammer for my pcp gun. I have tried the normal cylindrical hammer design, and it worked.....about 10% of the time. Anyway, I have had the idea of using a hammer like a hammer in a Flintlock and Percussion-Cap Guns. So here is what I have come up with. It is pretty simple, I built it in about 30 minutes, but it is functional and reliable, especially considering the time spent and the fact that it's just a prototype. Well, here is the hammer/trigger setup:
Here is the hammer cocked: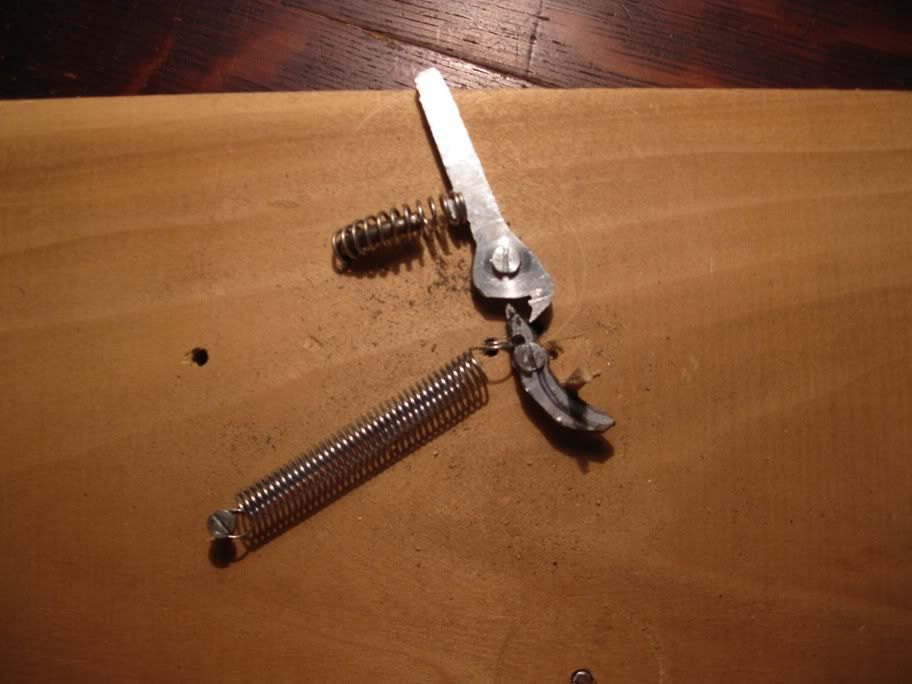 Here are the parts of the setup labeled: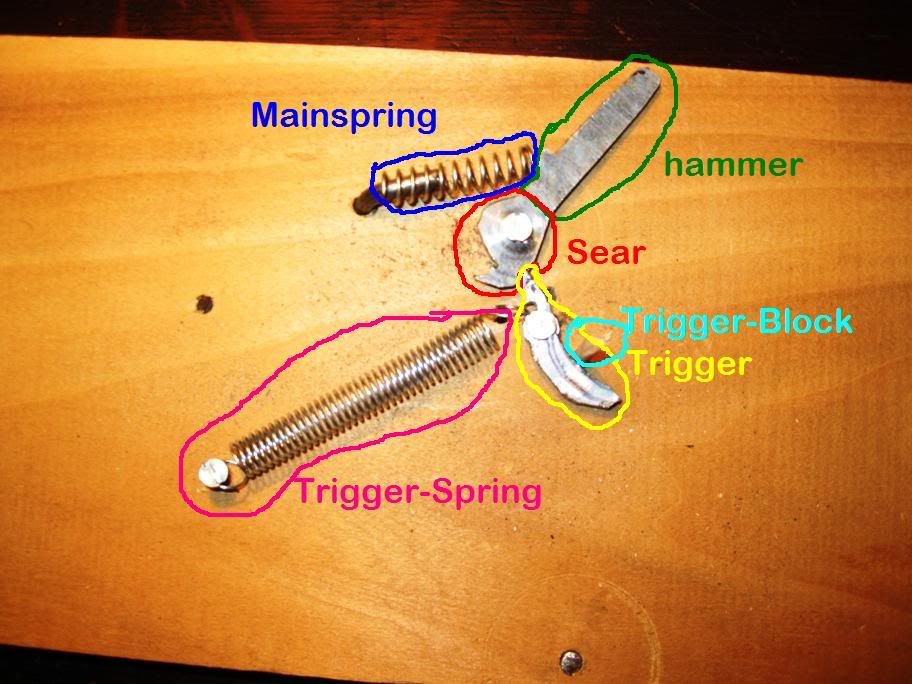 Here is a picture of the internals of a real flintlock for comparison:
Anyway, I thought I'd show this to y'all. If you have any questions, just ask!
-Maverik94