I'm just wandering if there is a difference in performance between a supah (chamber seal?) and barrel sealing piston valve. Couse as far as I understand from the supah valve photos at spudtech there is not much difference. I have built a gun based on the one GalFisk built with a few minor changes. Here is a diagram of my latest piston driven gun: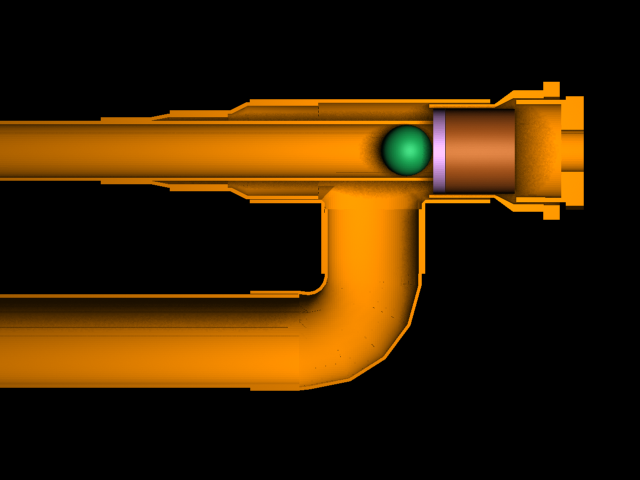 Now, according to my calculations the cross section area of the barrel is smaller then the one of the opening between the barrel and chamber so that means the flow is not limited by that opening. The supah valve design would look something like this: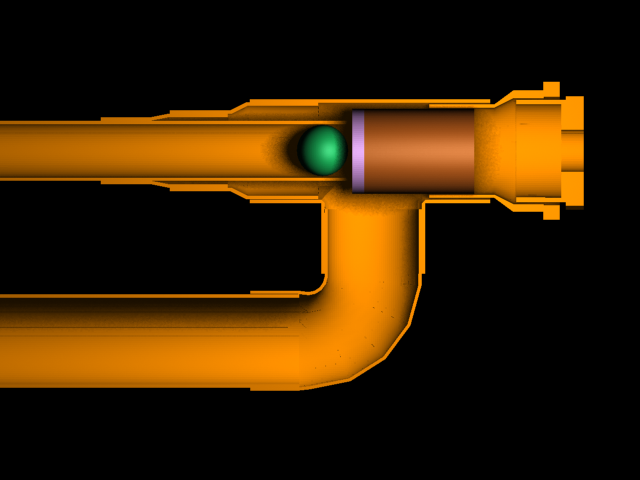 Will that give more power to my gun? I myself doubt that, becouse the flow gets limited by the barel anyway. Correct me if I'm wrong.