Ok, I have been working on my in-line piston design for quite a while now, a few months at least. I know that in principle it would work, but the problem was that it was kinda difficult to get it to work
. Well...today was a very hot and humid day (Heat index of near 110 f)
and I really didn't feel like doing much because of the heat...but I dragged myself out of the house and into my workshop and decided to work on my prototype.....and lo and behold with some tinkering and modification it worked!!well...sort of. It still leaks a bit at the seal, but I think I can fix that. Anyway, i don't believe this design has ever been built (by anyone on Spudfiles at least). But I have to give credit for most of its design to JSR, who designed something very similar to this design in his
Preloaded Pneumatic Cartridge
design. Anyway, it's a fairly simple design, I think you can figure out how it works without me going into a big explanation, but if you have any questions...just ask. Btw, the reason I put this in this section and not the showcase is because it isn't a complete gun or anything. When I do build a complete gun with this design, i will post it in the Showcase. The advantage of this type of piston valve is that it has near the compactness of a co-axial gun, but it can be loaded from the breech, like a regular barrel-sealer. Anyway, here are some pictures.
First, the complete, assembled prototype. On the right is the schrader, which acts as the pilot valve, and the pipe in the center acts as the chamber, and the fittings on the left side is where the barrel goes into:
The second is the complete prototype dismantled, the piston is in the center on the bottom:
Finally, here is a close-up of the homemade piston: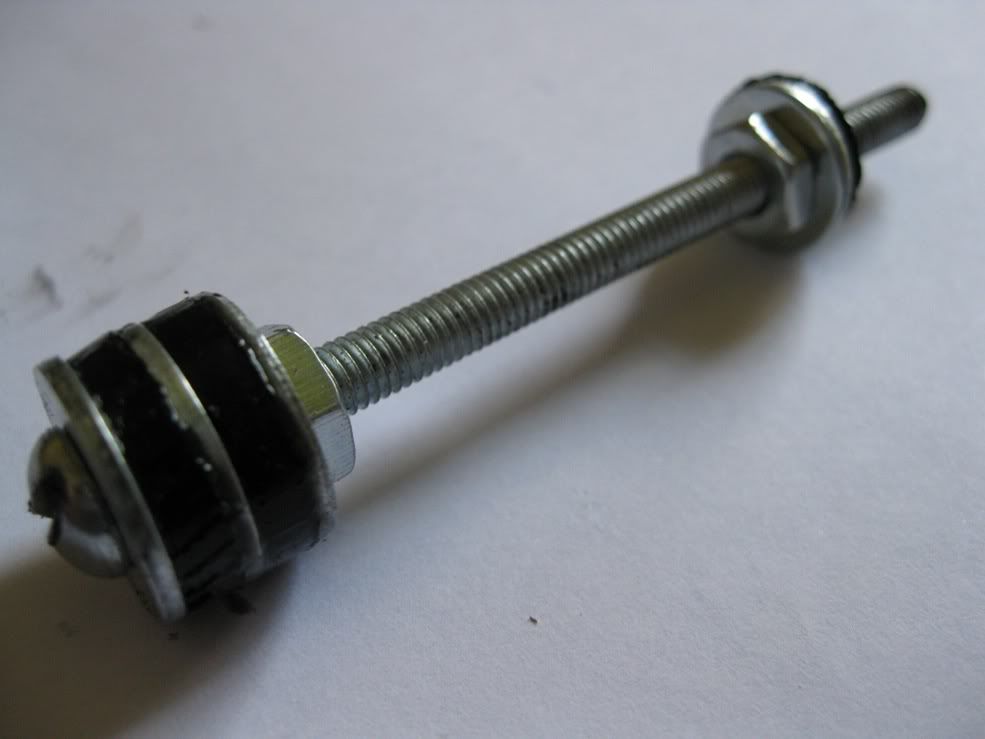 Anyway, I hope you enjoyed it! Feel free to comment, give constructive criticism, or ask questions.
-Maverik94