I've mostly steered clear of copper in my launchers until now, except for the odd piece, I'd always make a mad dash for compression fittings though, as I've been a bit intimidated by soldering.
I found some old flux and solder that I had lying around, I bought them months ago, but never used them. My first attempt came apart half an hour later when I was screwing it into a joint (not a good start!!), but the second seems a bit better.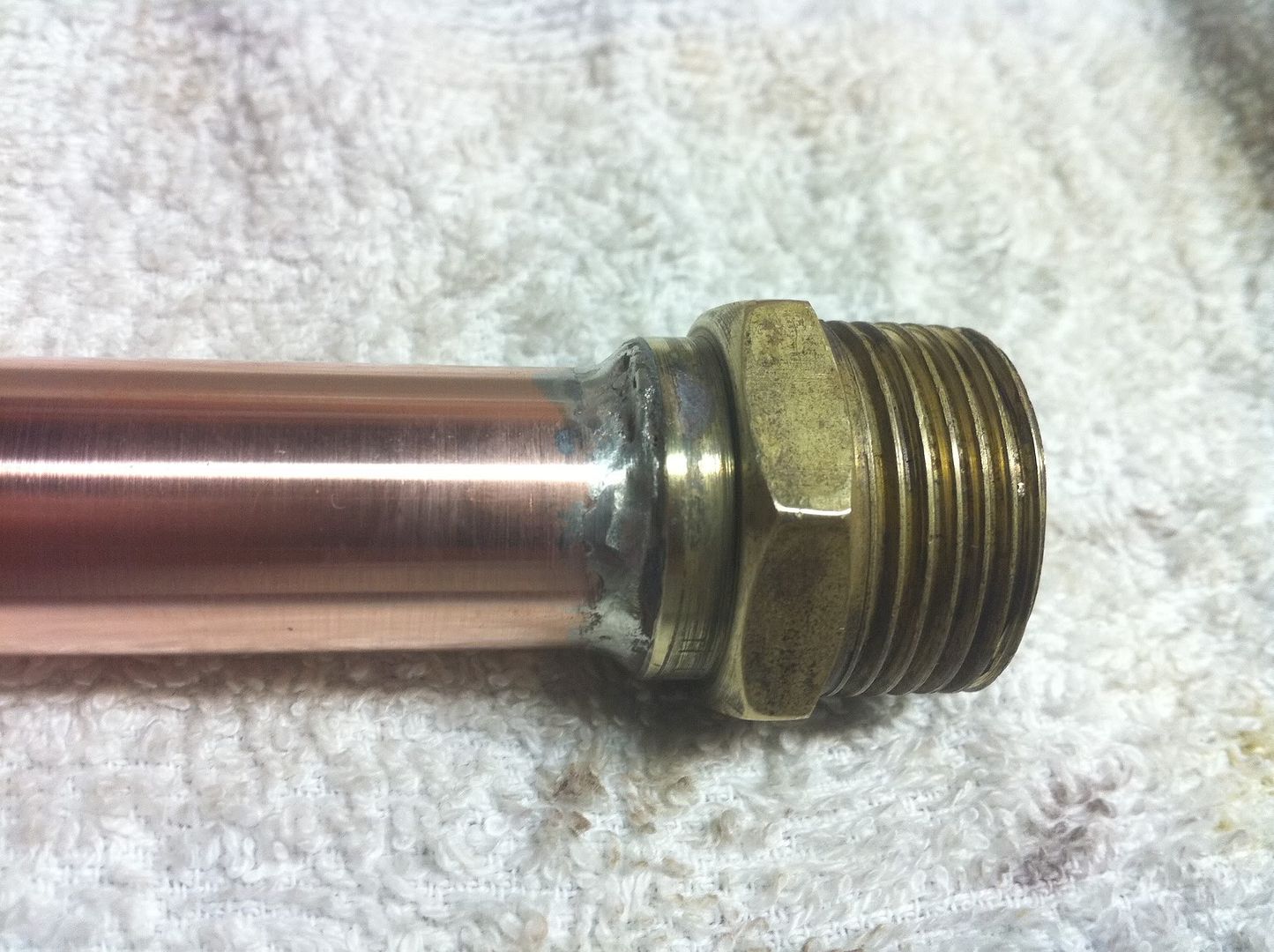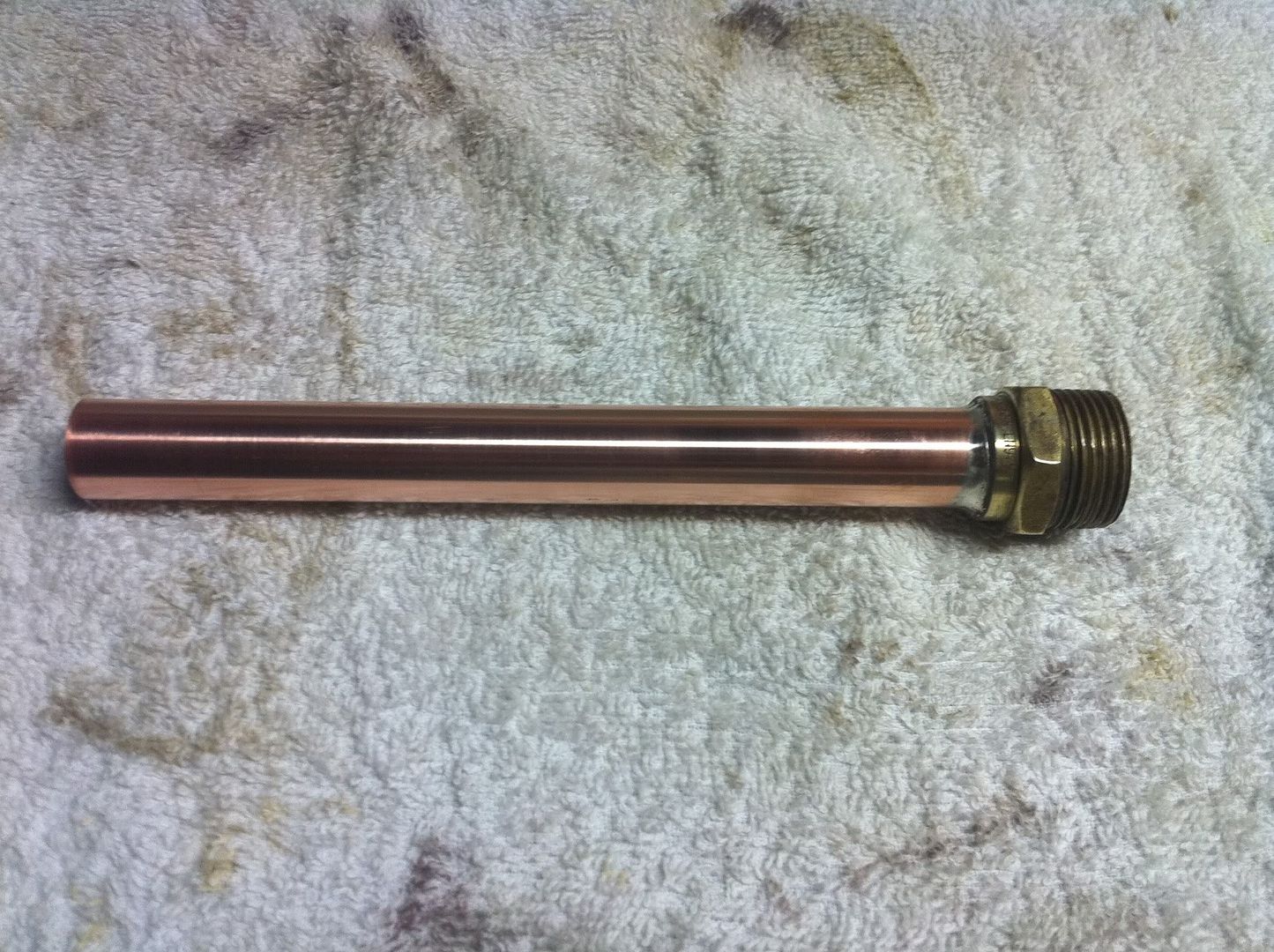 I hooked it up to a lathe when it cooled down and wet sanded it, which is why it's so nice and shiny.
The issue I'm having now is fear. I don't have the equipment for a hydro test, and I don't see any way to test the quality of the joint without pumping up the pressure and hoping I won't be sodomised by a piece of flying copper.
Is there an easier way to test it, or are my worries unfounded?