Every Wednesday my sister demonstrates some basic, fun science experiments to her pre-k classes (ages 2-5). For a while she's been asking me to put together some stuff to show them because the kids love when guests come in. Since I'm back from school I had time to make a few things to show them.
This picture shows everything I brought:
Bottom left is a soda bottle preform with a pump-cap. I put a Nerf dart inside and pumped it up to show them how air pressure crushes the foam.
Bottom middle is a pipe with two ring magnets around it. The magnets are facing each other with the same poles so they repel. I showed them elastic collisions and how you can "levitate" one of the rings with magnetism.
Bottom right is a very simple water rocket I made the other day. It consists of a garden hose quick-disconnect set, small PVC handle section, schrader valve, and a soda bottle. I gave them a quick explanation of Newton's Third Law and launched the rocket a few times.
Top is one of my old cannons. I filled the barrel with water and shot it up in the air so it rained down on them.
They loved everything, especially the cannon and the rocket. I'm hoping I inspired a kid or two to take an interest in science. If not, they all had a good time at least.
More on the rocket: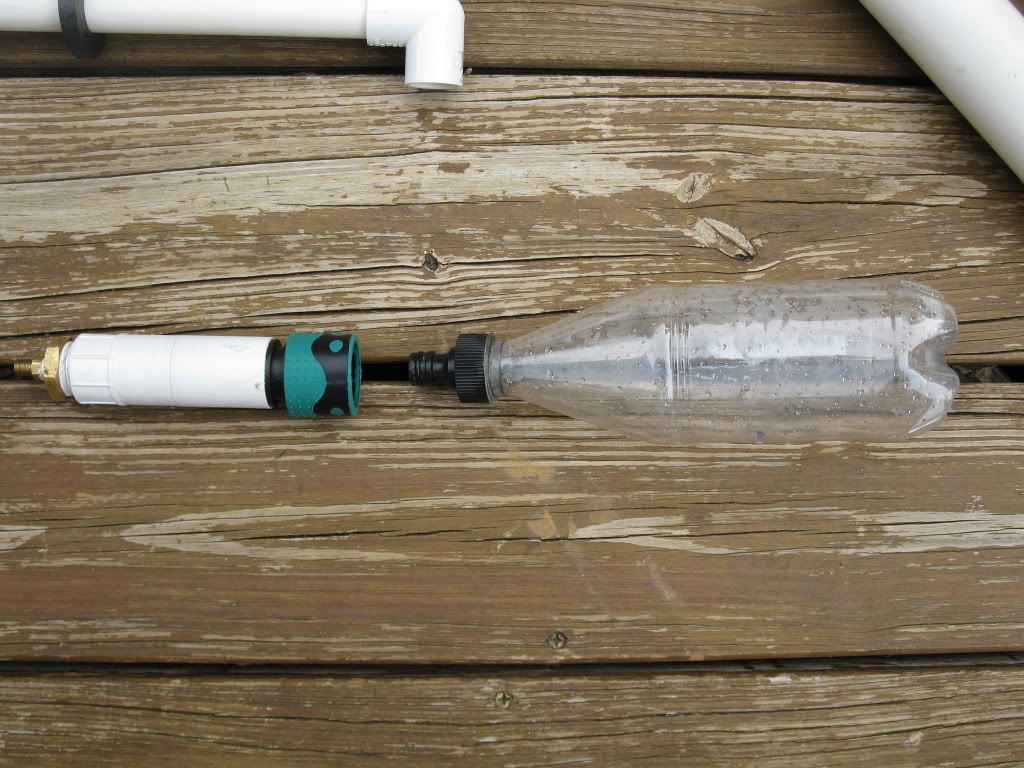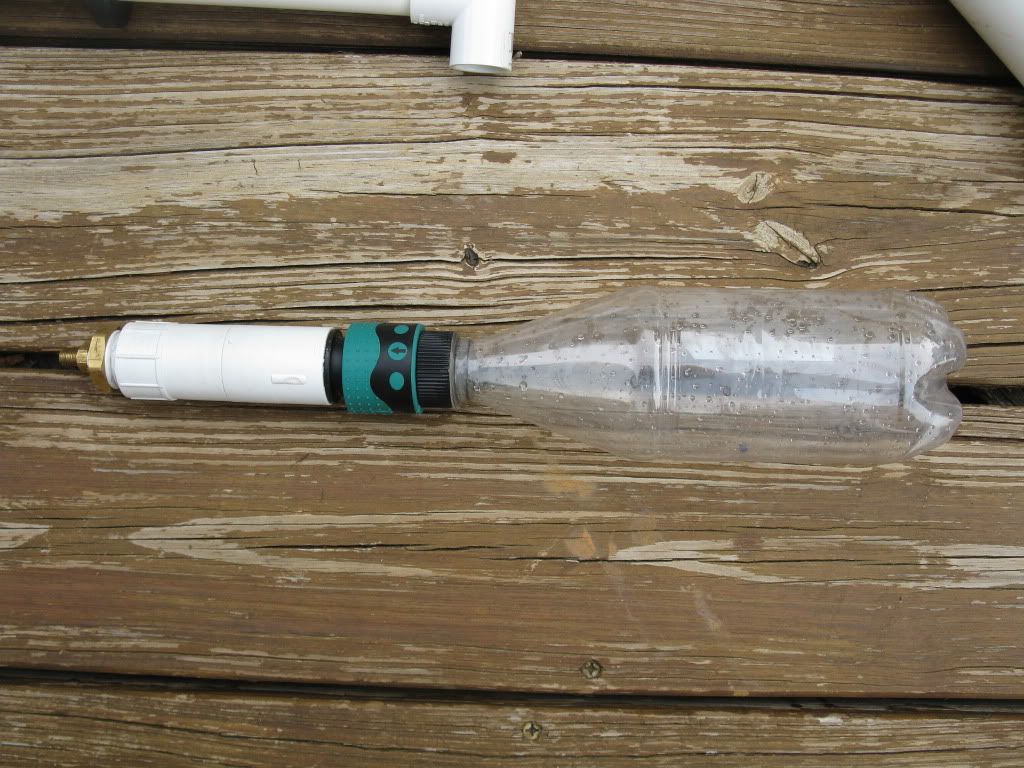 I didn't bother with a nosecone or fins so of course it didn't fly very straight, but the kids could care less. It was a simple thing to put together and I even amused myself with it for a good hour while figuring out the right water:pressure mix.
And of course the pressures were kept low and the kids sat a safe distance away.