In terms of performance, something like this will give you the performance you're after:
http://www.spudfiles.com/forums/second- ... 14735.html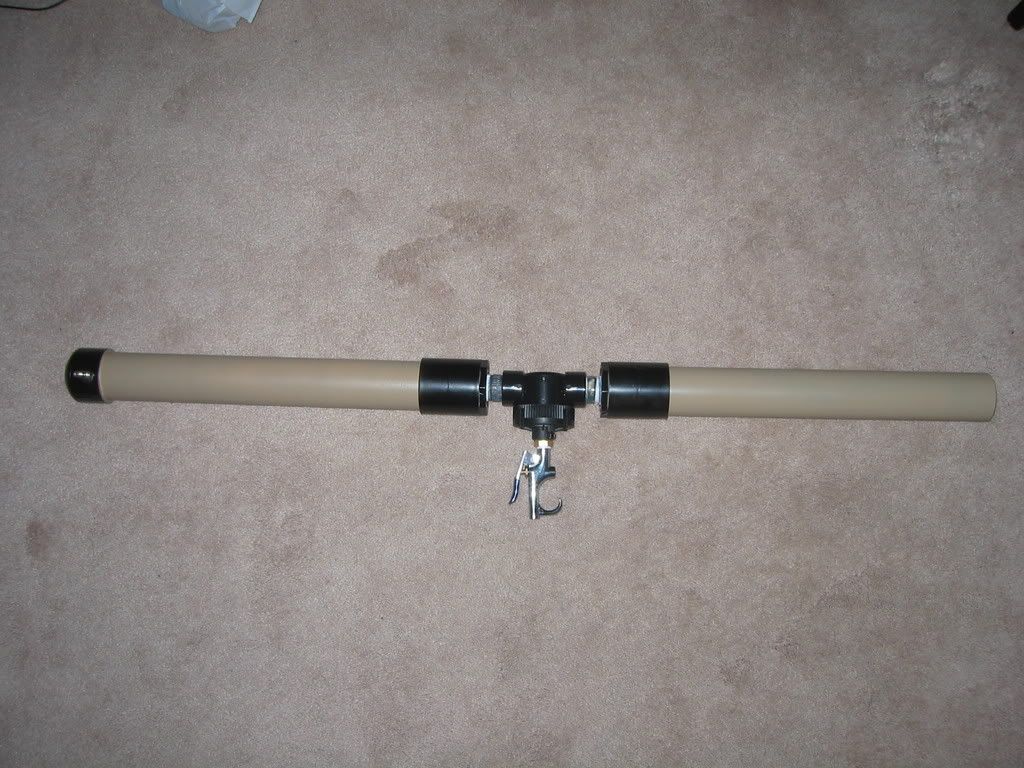 As to making it a multishot, look into slide valve piloting for the valve instead of the blowgun in the example above:
http://www.spudfiles.com/forums/semi-au ... 23626.html
The idea is that you have two chambers, a main reservoir and a firing chamber. If you're worried about consistency, you can have your main chamber at say 150 psi, then connect it to the slide valve via a regulator taking the pressure down to say 60 psi.
There are other alternatives you might want to explore, such as a preloaded cartridge - you can make several and they will always give you the same performance. Here's one way of making them:
If you're allowed a combustion launcher, they can be even simpler, just a tube closed off at one end. Imagine something like this, that can be loaded into a breech:
http://www.spudfiles.com/forums/clear-c ... 22067.html
If you want to stay pneumatic and go even simpler and high performance, go valveless
In short, there are many solutions to your specifications. What you chose depends on the extent of your technical abilities, material and tool facilities and budget.