Evenin' all.
Came up with this idea for a coaxial arrangement whilst wondering with to do with my spent 88g Co2 Cartridges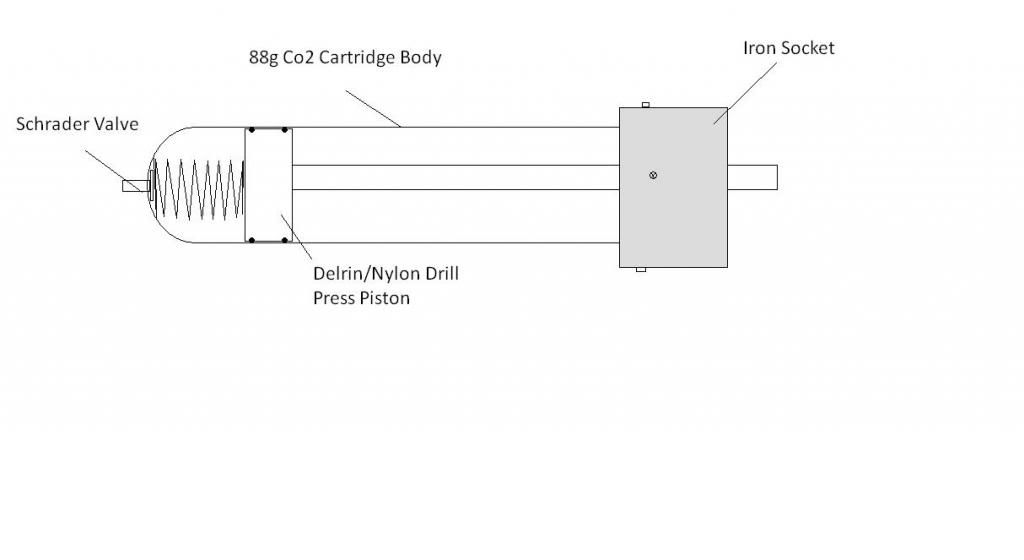 The socket will have to be a 1.5" socket which is a couple of mm wider than the cartridge, so am planning to just fill it with epoxy to seal/attach it. I've designed it with bolts through the cartridge/socket just to give something extra for the epoxy to grip to on the cartridge, and extra peace of mind that it wouldn't go flying off at high pressure. Would then use threaded fittings to attach the barrel.
Also thinking of drilling holes in the piston and leaving the rubber sealing face only loosely attached to the piston with a couple of bolts or something so it acts as a sort of check valve.
What kind of pressures would you guys be happy using a coax like this to?
I've more than half a mind to have a more extensive read of the hybrid section and give that a go if this would be strong enough.