this is where I shoot and get targets. no, It's not the same pics you've seen before. there are also pics of where I get targets. I recently cleaned up the ares surrounding where I shoot, so here you go.
paintball mortar, anyone?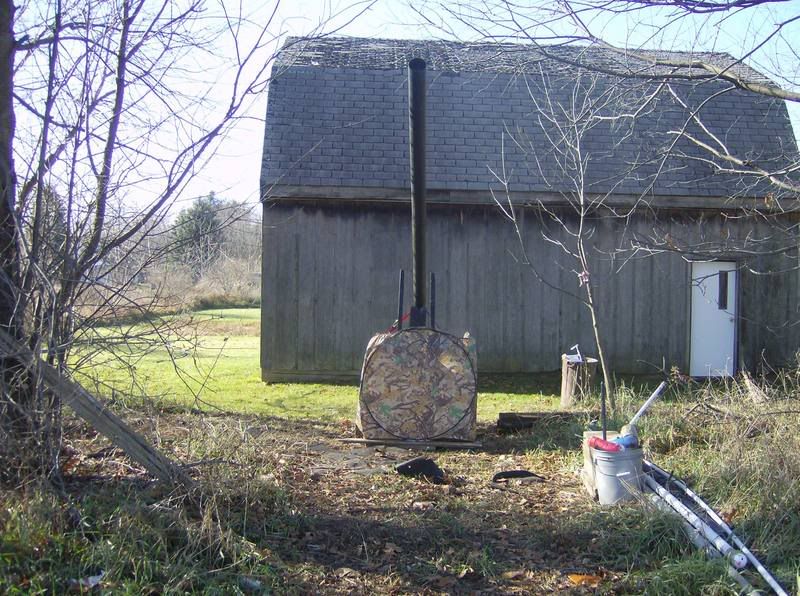 this is what it looks like elevated, ready to shoot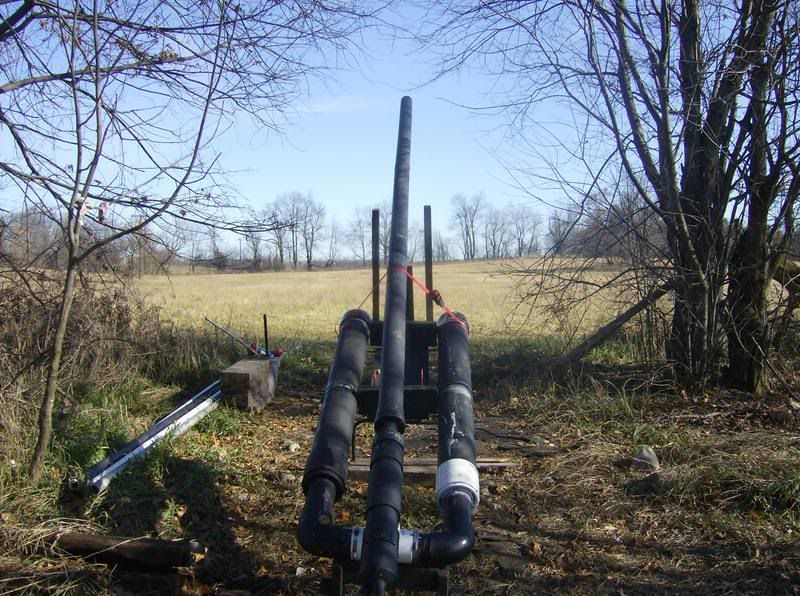 kinda menacing, huh?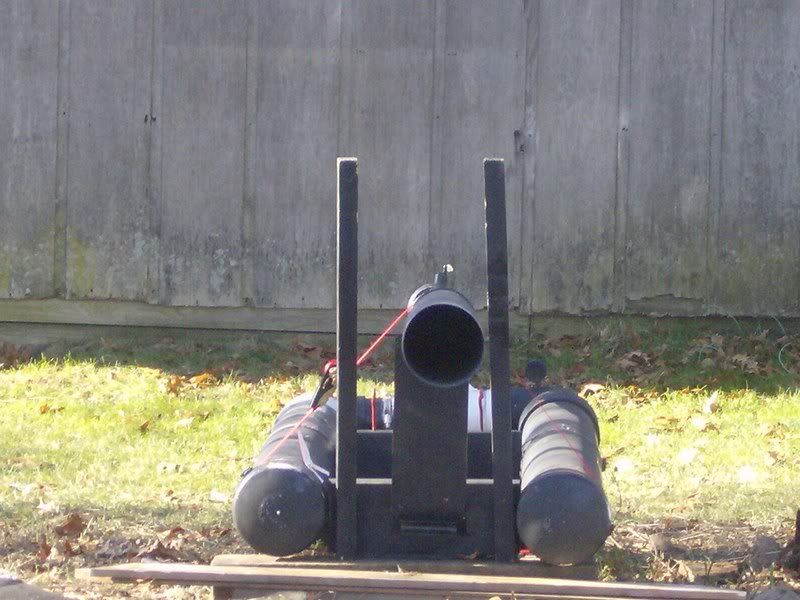 a farther off view
a side view
I can shoot this direction with no fear of hitting anything, since the range of the cannon (according to the ggdt) is 1.12 miles. there are 2 miles of wilderness in this direction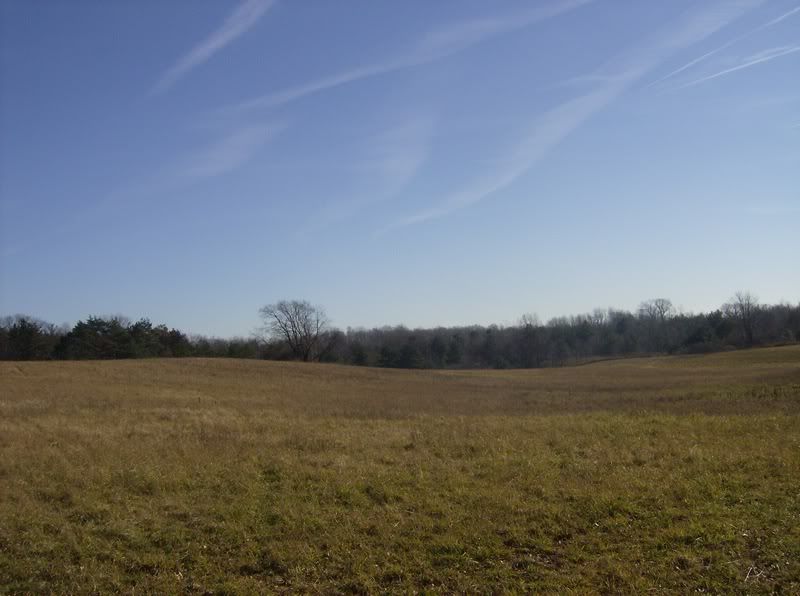 here's my stack of targets. about 3.5 feet high, and as big as an 80's lincon towncar hood.
various things I use while shooting (blocks for changing elevation, barrels, ammo, etc.)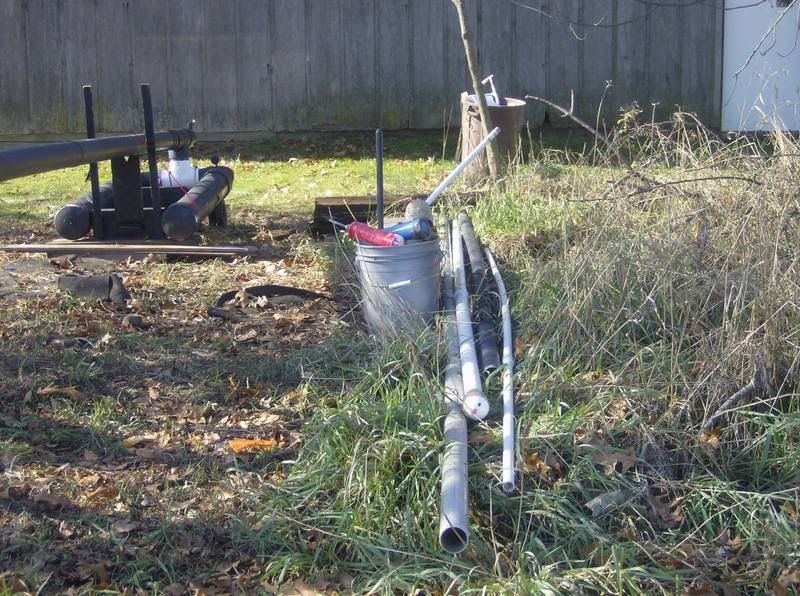 this is one of my ammo buckets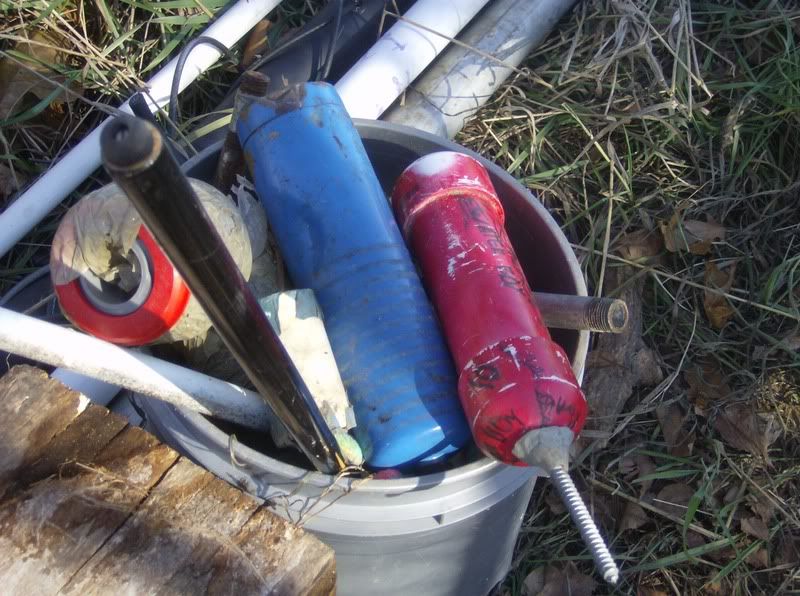 a wet sand filled 2" pvc canister with a lag bolt through the front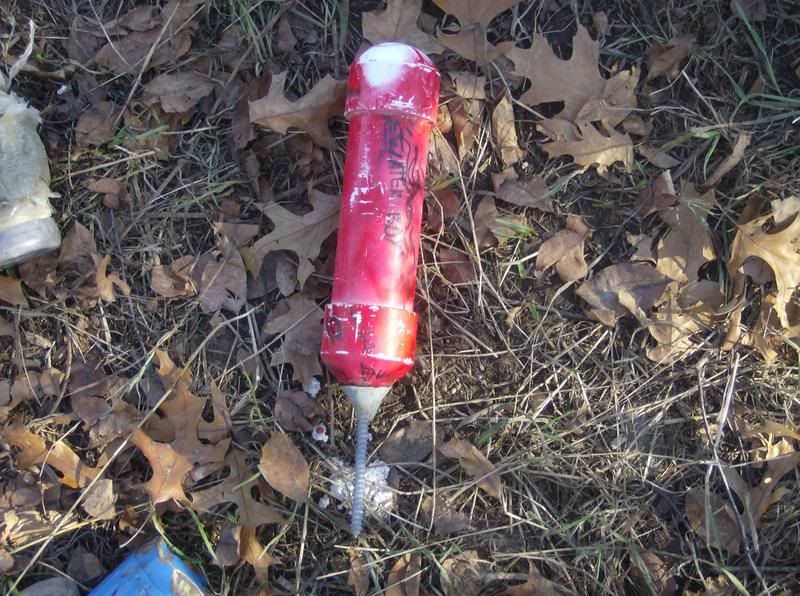 a cartridge, fits in 2"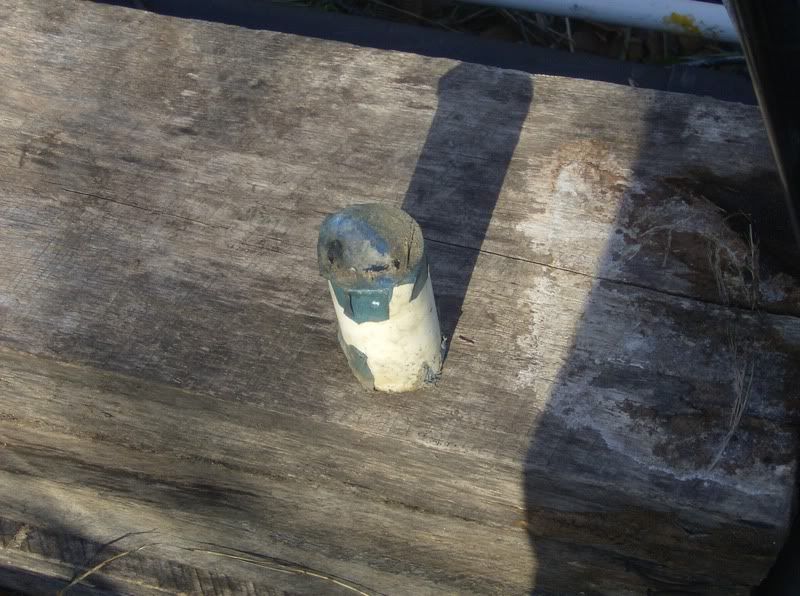 a hydraulic cement filled Gatorade bottle after going through 5 sheets of 3/4 inch plywood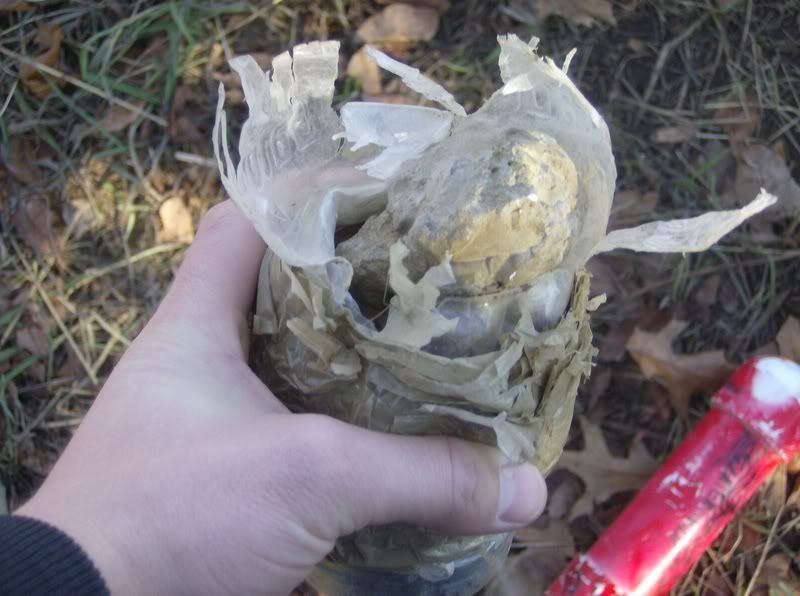 this is the magical farmers junkyard back n the woods where all my targets come from
It's not that I'm a hillbilly, It's way back in the woods, and I didn't put it there. this is where the farmers put their garbage from 140 years ago, until about 1980. this was before garbage trucks came and collected trash from around here.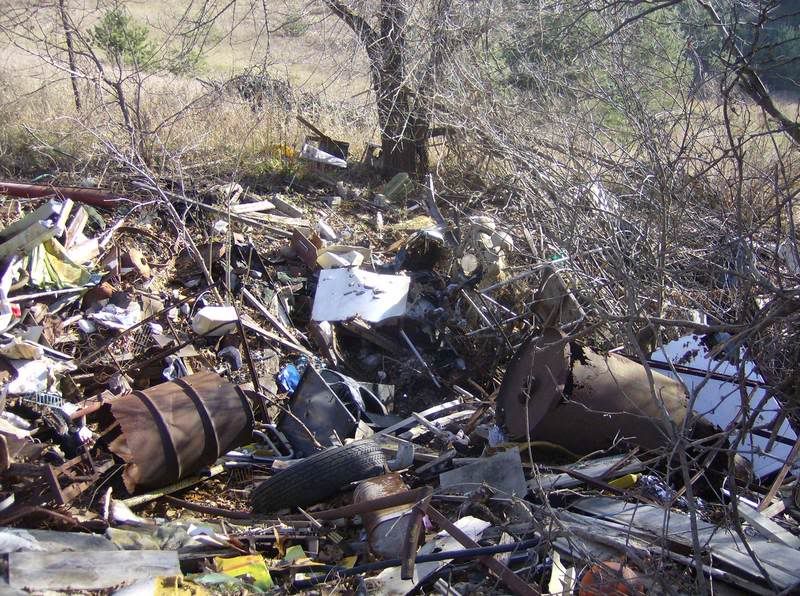 a prime target.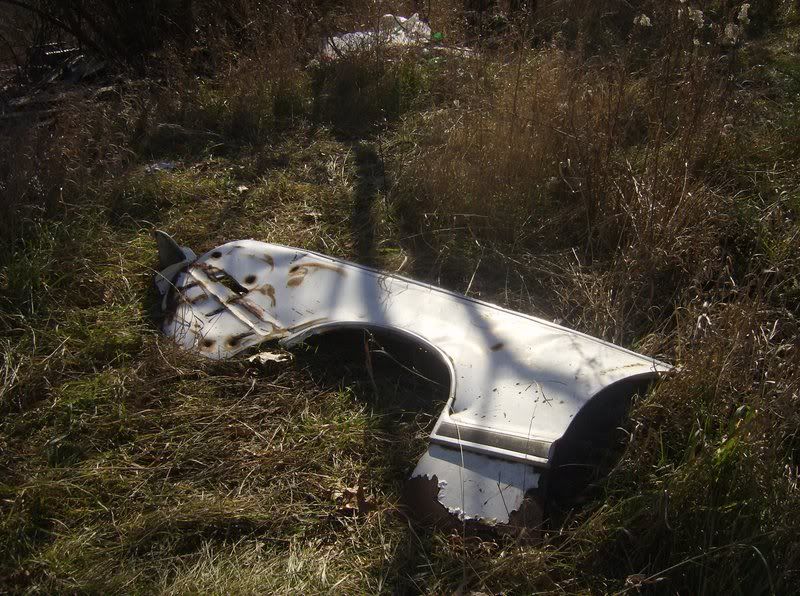 the lawnmower that will die via swat gun eventually.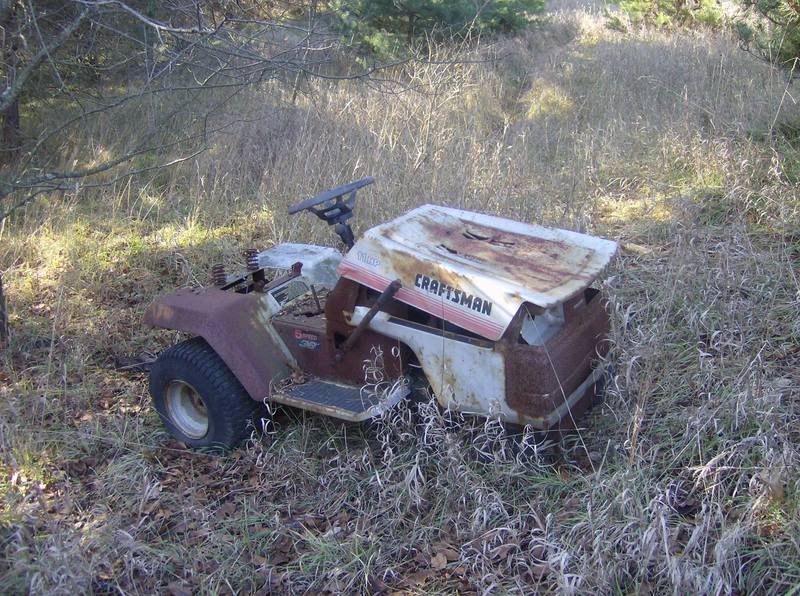 oh, here's some more appliances that are going to be used as targets eventually.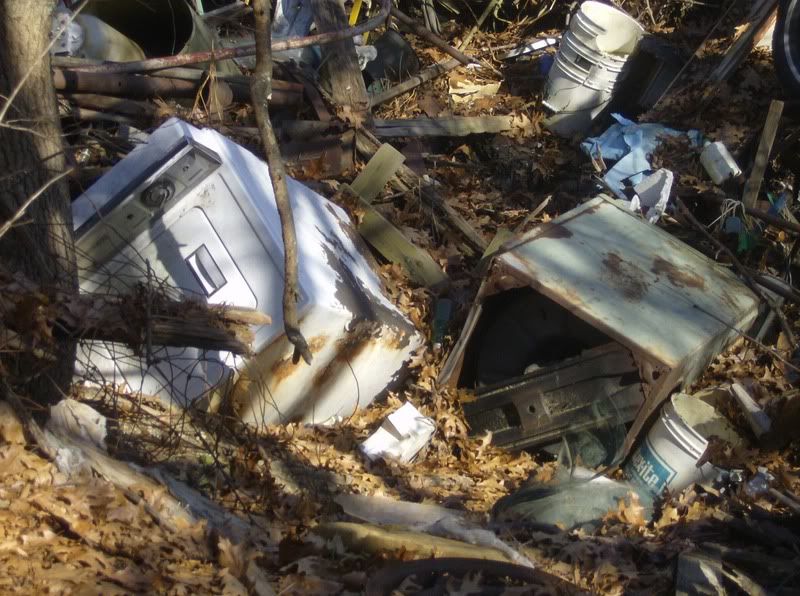 this would be fun to shoot since the steel is thick. I have no doubt I could penetrate it.