I sound retarded in the vid. what I said......well...... I was kidding, ok
(it's nothing bad, just makes me sound stupid)
this is the video. enjoy.
MAY TAKE A MINUTE TO DOWNLOAD
http://media.putfile.com/beer-can-EXPLODES
here's the can afterwards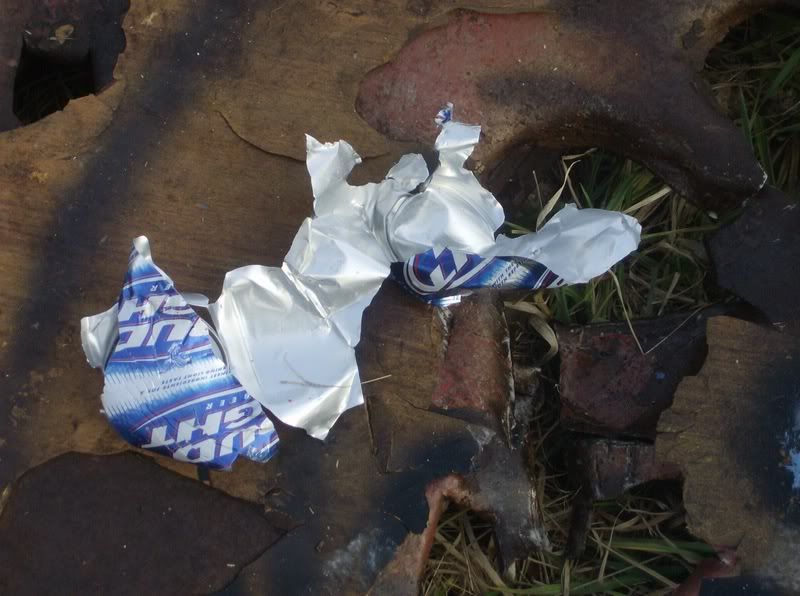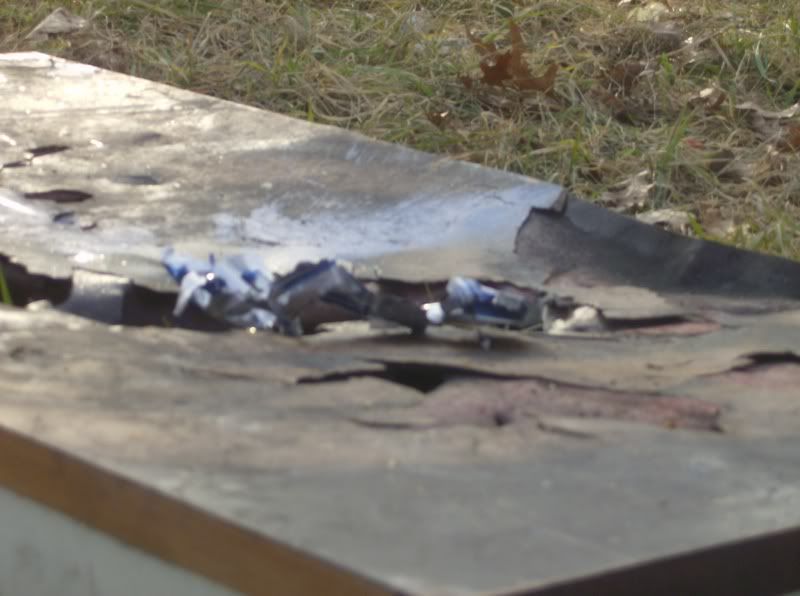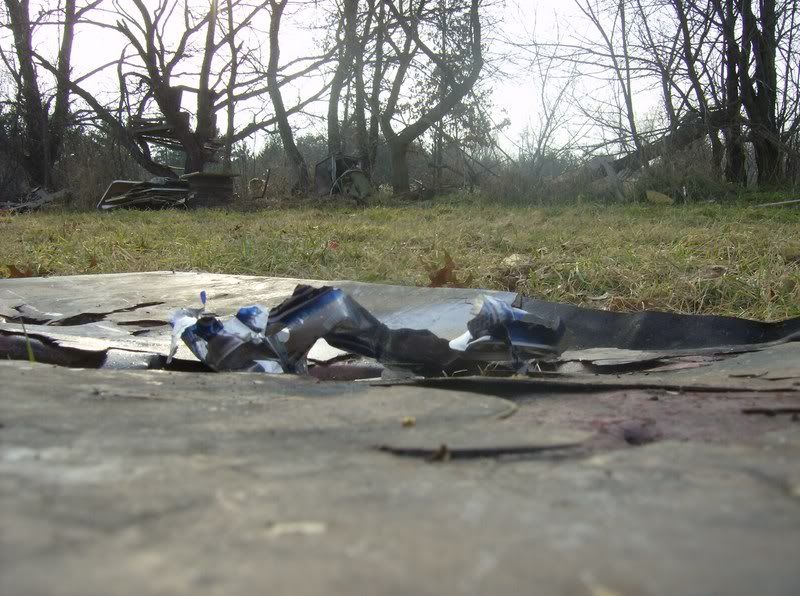 The can, as you can see, ruptured in the barrel. now whenever I dry fire, The smell of 2 year past the expiration date beer washes over me.
the next couple shots, the ammo came out wet with beer. next time, I wont shake it up before loading it in. I'll let the gun do that!