This is my gun it works so far i only have to make/fix the firing system to get it to work fully.
It can hold about 7 shells in the mag. The mag has 2 sprinkler springs that. also eject the used shells.
i have currently only tested it up to about 90 psi because i brought the wrong pipe for the chamber and there are a few leaks.
The loading and extracting of the shells in entirely my design. Feel free to use it as long as you don't clame it as your own.

Bolt green
Shells yellow
Barrel blue
probe purple
The valve (not pictured) has just been triggered the air can not get past the probe (purple outline) so the bolt is pushed forwards.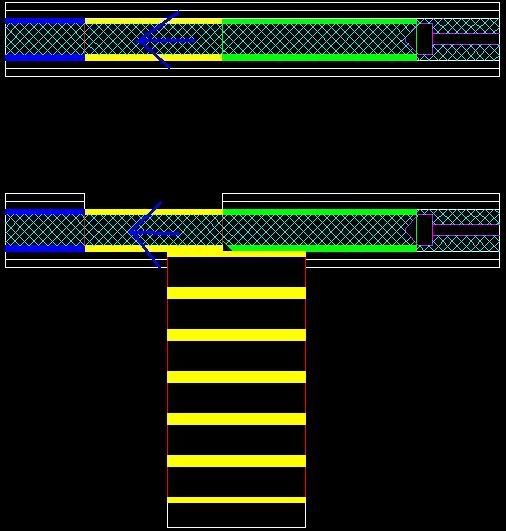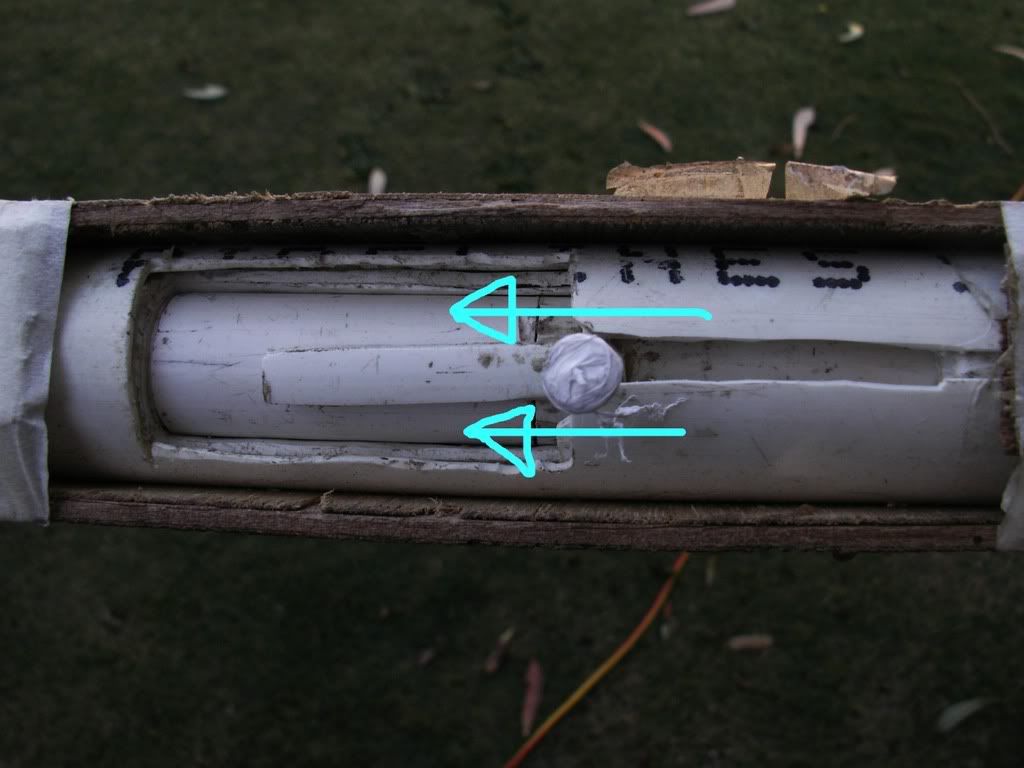 When the bolt moves past a certain point the air can pass the probe (purple) and fire the bullet.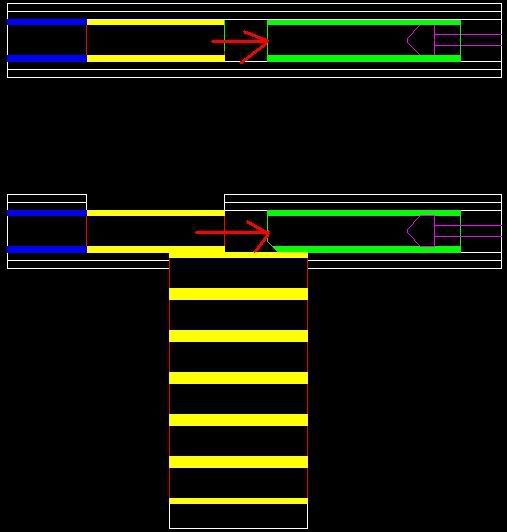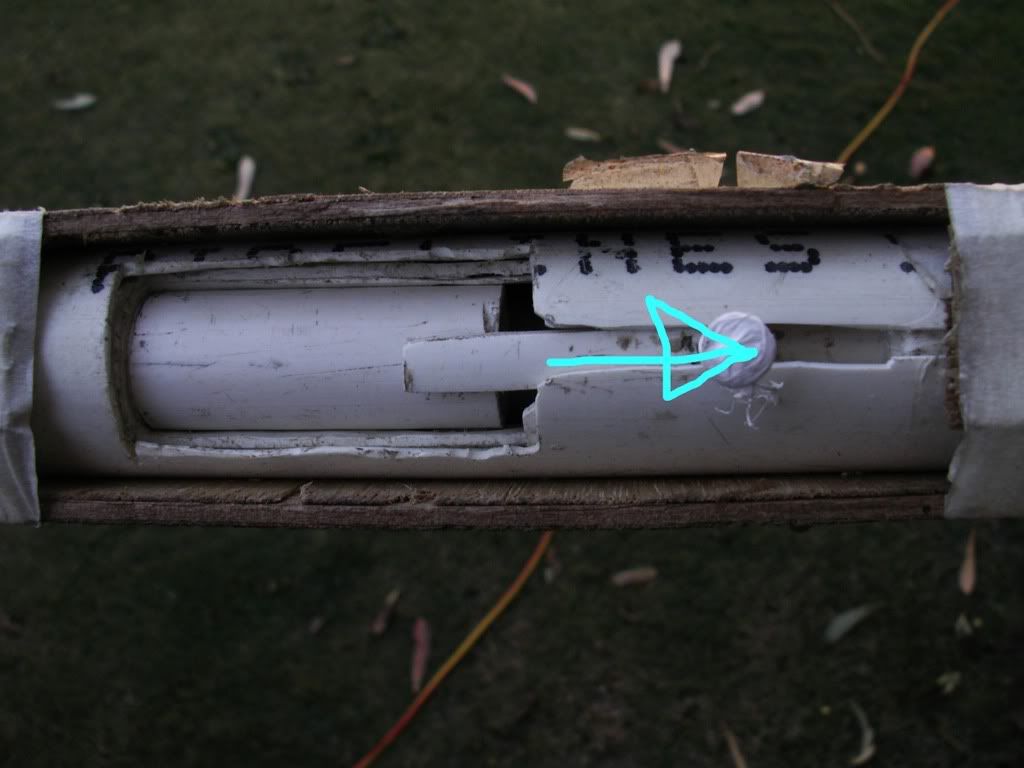 Now the air pressure has been released from behind the bolt it is pulled back by a spring or elastic bands. The screw is were the rubber bands attach to.
The bolt moves back allowing the next shell to move up.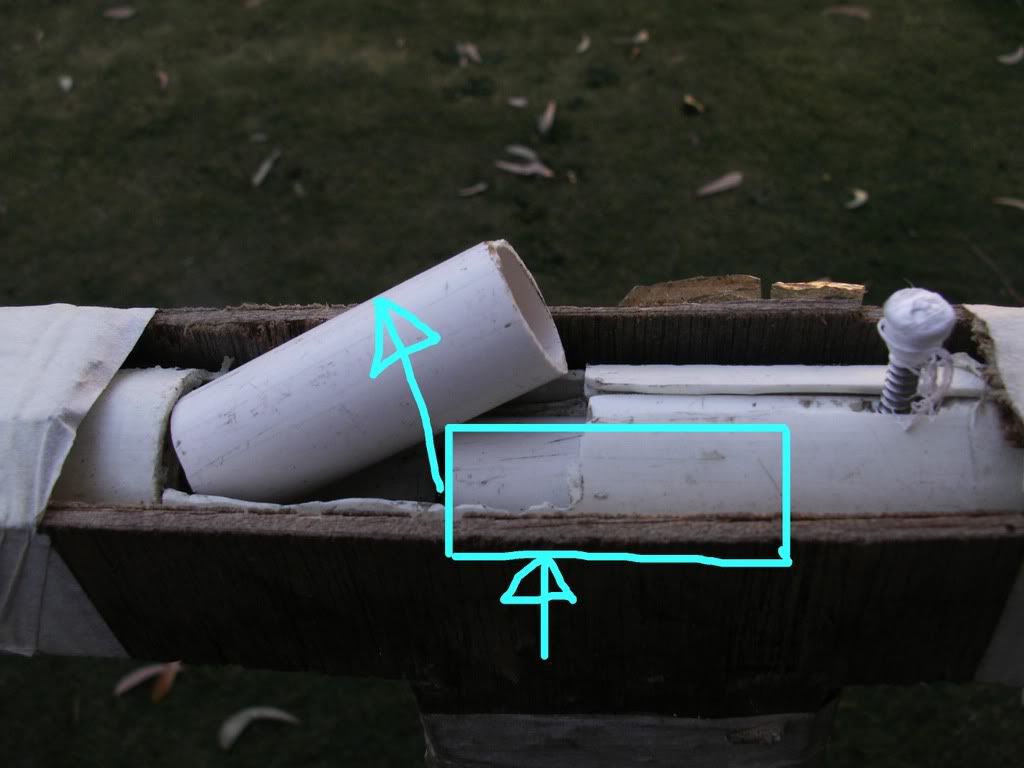 As this happens the next shell pushes the old shell out. The light blue square represents the next shell. the old shell is ejected out of the gun just shown like this in the pick to give a better idea of how it works.
I need to make some way of firing more then one shot from one fill. Might buy a compressor or make a home made regulator. I also need to make a bigger firing chamber the current one is too small.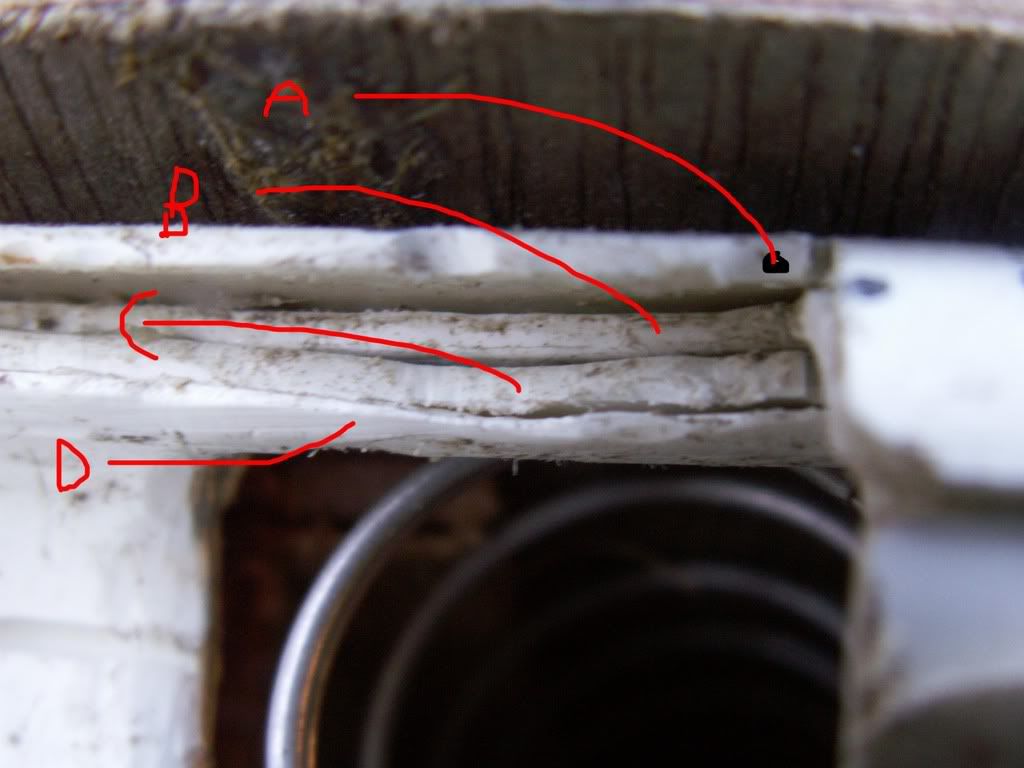 A= 25mm sh40 pipe (some low class stuff, class 8 I think)
B= 20mm sh40 with a slit in the side pushed over a 20mm pipe
C= 20mm sh40
D= 20mm 40sh pipe sleeved in to 20mm pipe
not shown 15mm electrical condute (white) barrel also used for shells
Offtopic
Yay, i have just completed my tafe course i now have a Diploma of engineering in computer aided drafting
. Not a bad qualification for a 1 year course (took me 1 and a half) that cost me just over 2 grand
Edit:
wow those pics are big should i post links instead?