first *reliable* pneumatic
Posted:
Sat Mar 10, 2012 7:51 pm
All of my attempts at building a piston valve cannon to date have been useless, or failed after a couple of shots. So I thought, "what can I build that's still fun, but not even I can screw up?". A ball valve cannon!
PN12 PVC40 chamber, PN12 PVC25 barrel, a simple ball valve as the main valve, and a schrader valve as the fill valve.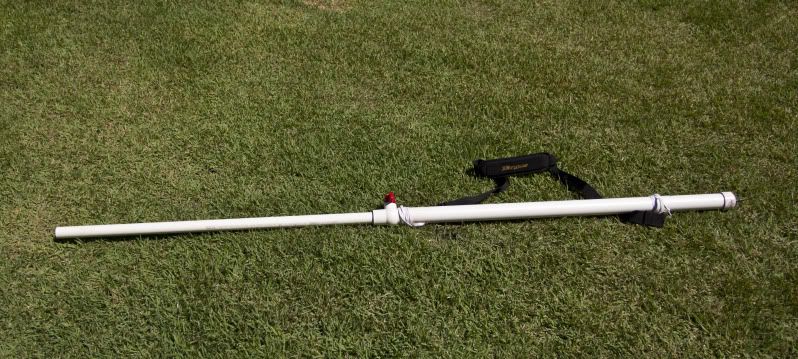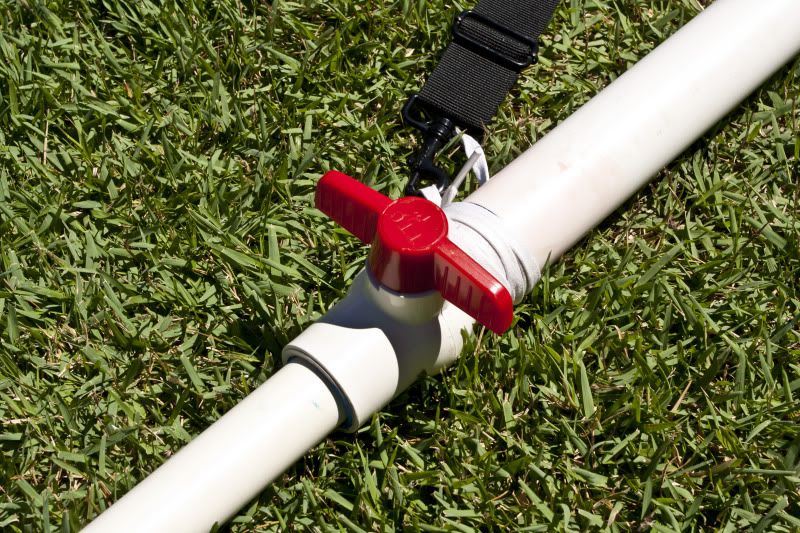 This thing is actually pretty fun, I've only taken it to 70psi so far (lack of a decent pump) and it definitely puts a spud well over the treeline near my house.[/img]