Well i finally got to buiding one. Part of the costuming/prop rep community and for years have always wanted to. So here she is... The Elephante.
The barrel is 1 1/2 sch. 40 with a 2" air chamber at 2 feet long. I'm using a Rain-bird Sprinkler Valve as my opening, and in line I have a safety on/off switch, with the RED button as my trigger. The remote-line on the side, going to a External CO2 bottle and a Pressure gauge on the side of the air chamber. I usually run around 120 but im going to start messing around with pressures to see what gives me the best distances.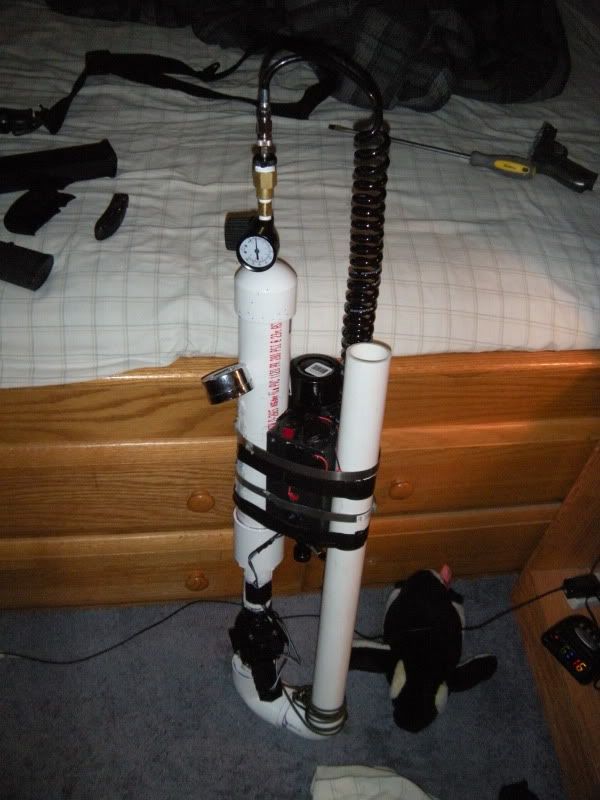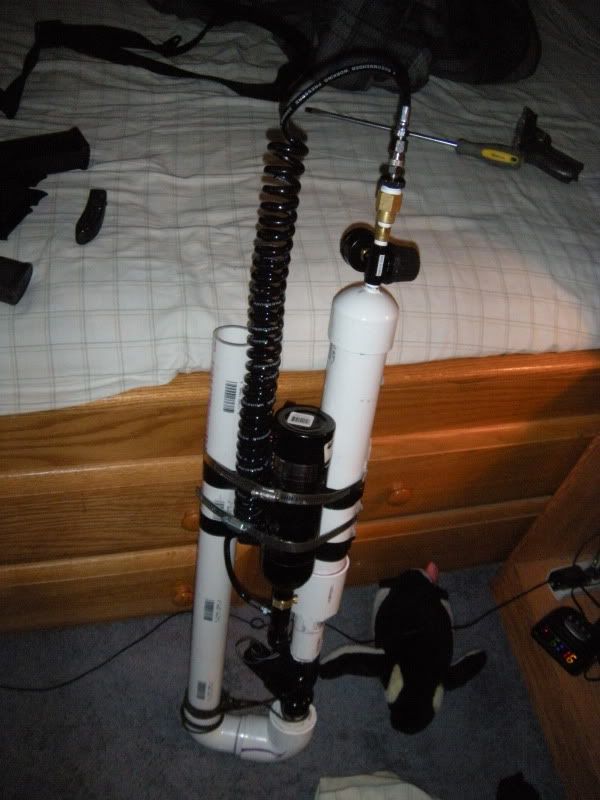 Im already itching to build another one thats lighter and smaller. Some mods im looking to do is add a LED Armed light on the project box, and def. a Purge valve.