This is actually my first hybrid, which I was planning to build for the SF-contest, but when i got tired waiting for the contest to start I decided to give the other contestants a chance and just build it out of contest.
I got the idea when i was talking with DYI about what record i would try to break. I was first thinking a 40-50x hybrid, but when DYI proposed that I should build a hybrid using over 100x I couldn't resist the challenge.
This gun is designed to withstand mixes up to and even over 200x Air-Propane and is made out of EN 1.4462 high strength stainless steel.
http://hv4all.com/hybrid/EN1_4462-0509.pdf
It's machined out off a solid 60mm bar and has a chamber volume of just over 100cc.
Here is a early render and drawing of the chamber, i made changes i some dimensions and other details, but it still gives a good picture of how its designed.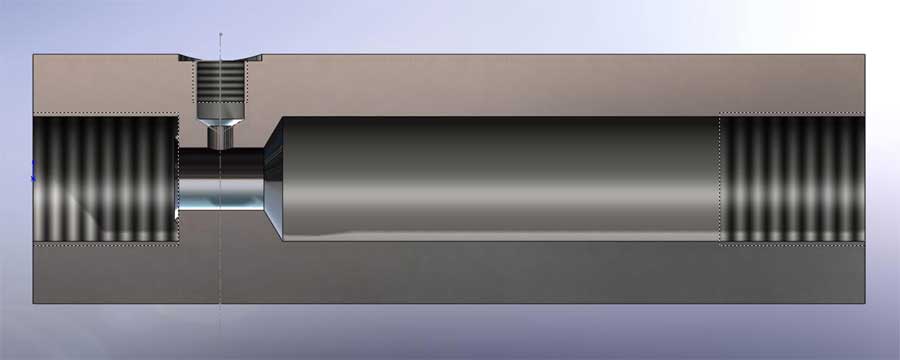 http://hv4all.com/hybrid/chamber.PDF
Because of the high pre-ignition pressure i cant use a normal spark gap, instead i use a thin wire that is connected to a relatively low voltage power source witch makes it possible to ignite the fuel-air mixture .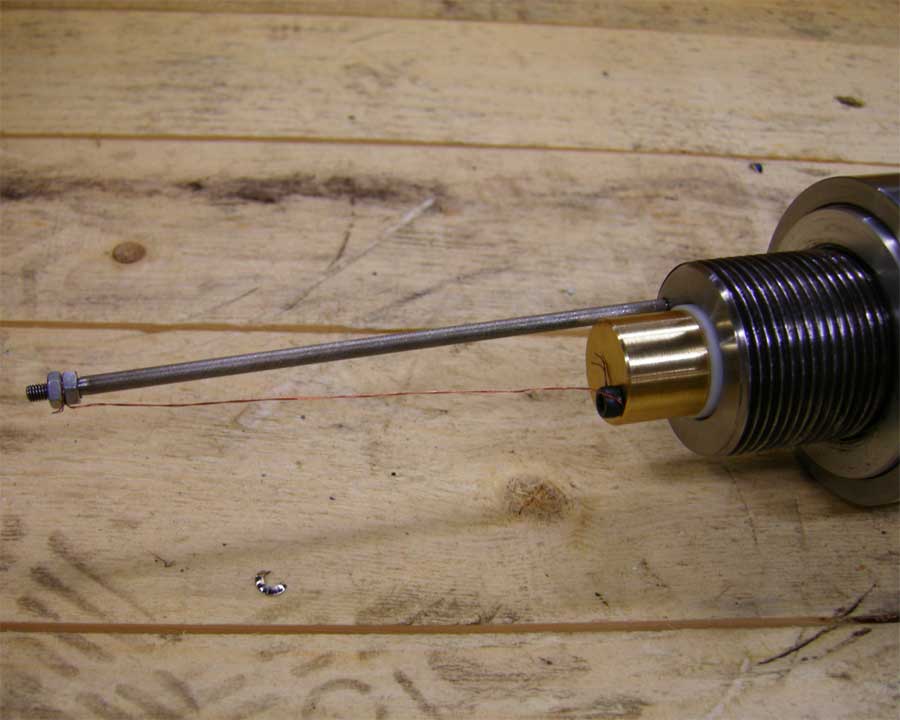 The chamber and its parts, including the custom made wrench i made.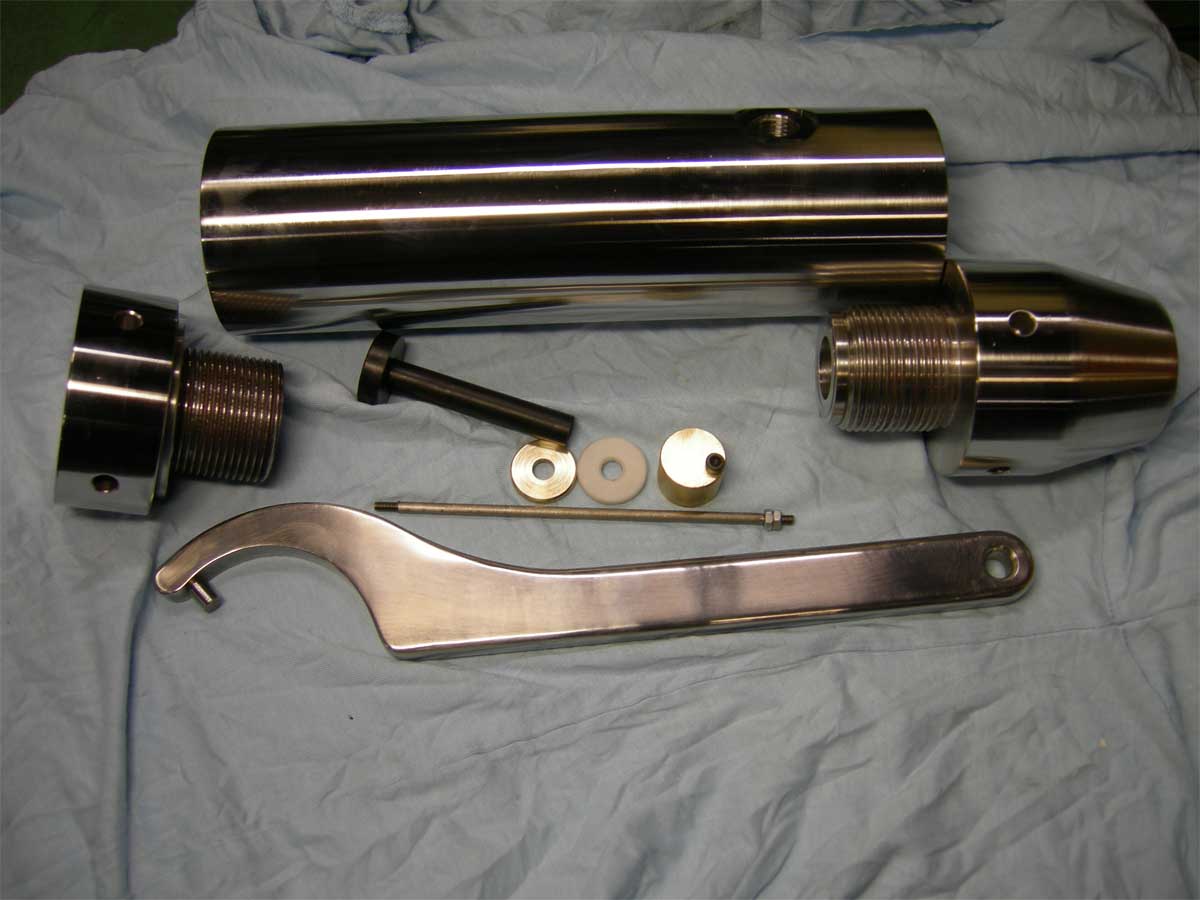 To reduce the recoil i machined a mount for the chamber and built a recoil absorber of some gas springs and other parts i had laying around.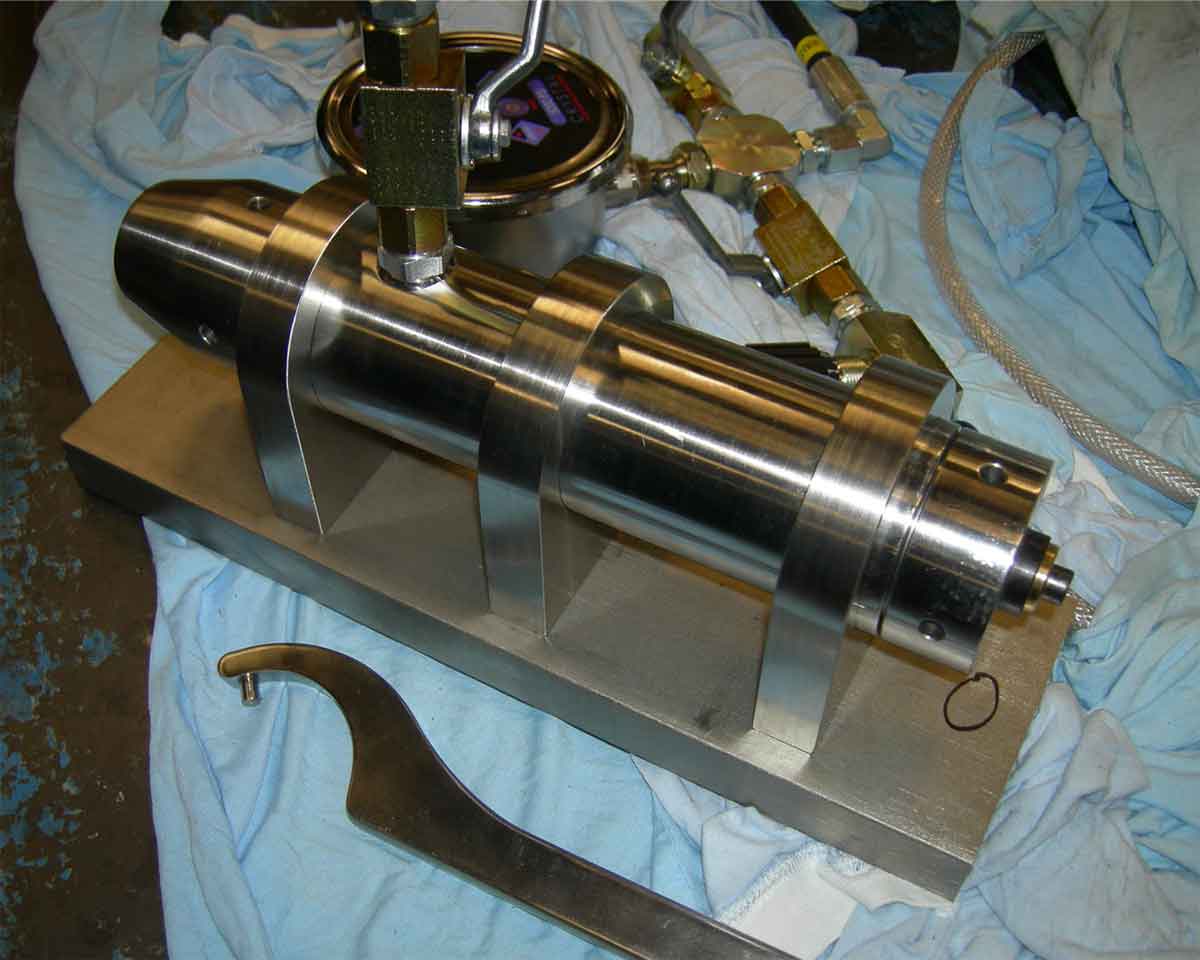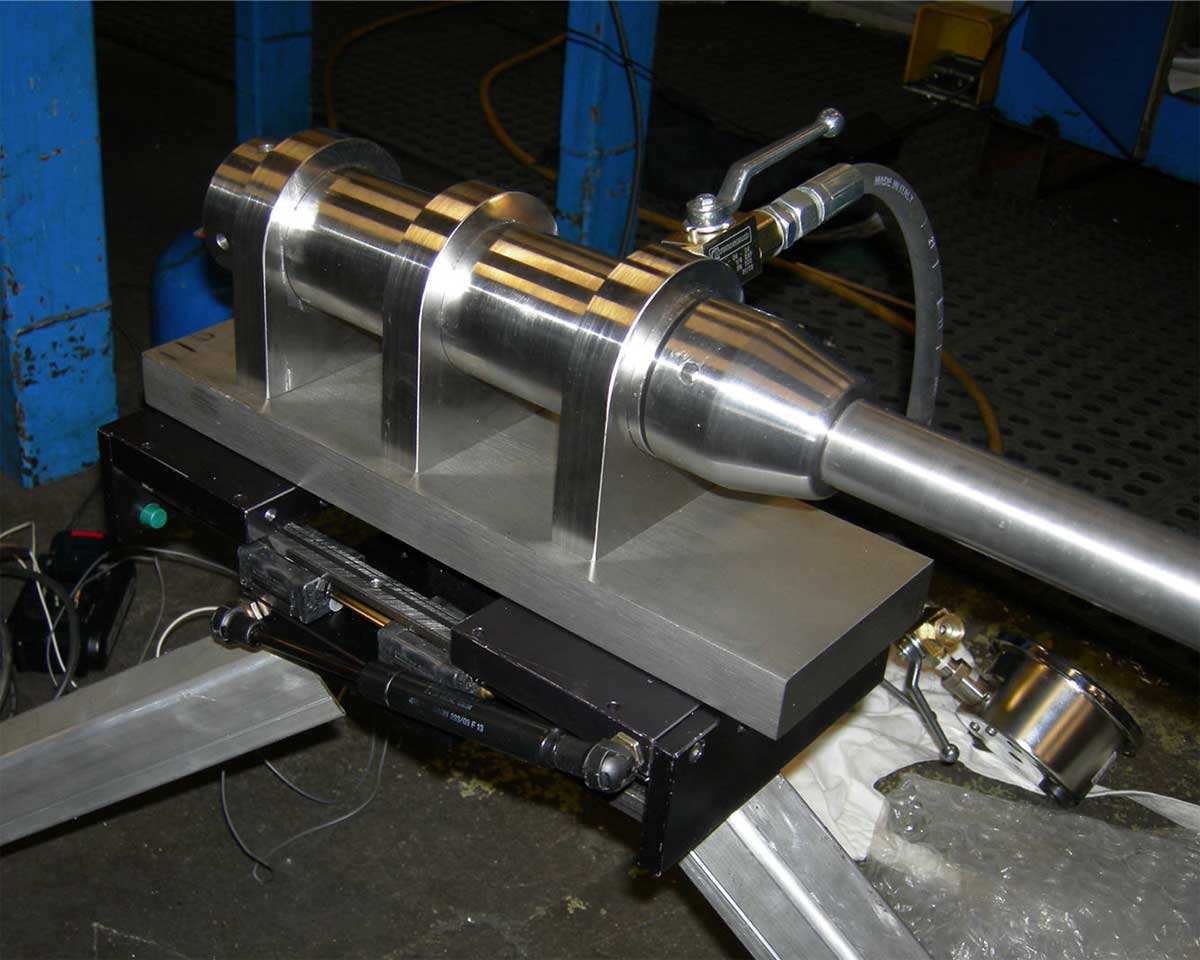 I use a 5000PSI gauge to measure the pressure of both fuel and air in the chamber, its calibrated to better then +-0.1% of reading at 20-100% of full scale and +-0.02% of full scale at 0-20% of full scale.
I have tested it at low mixes and it works flawless even low as 5x.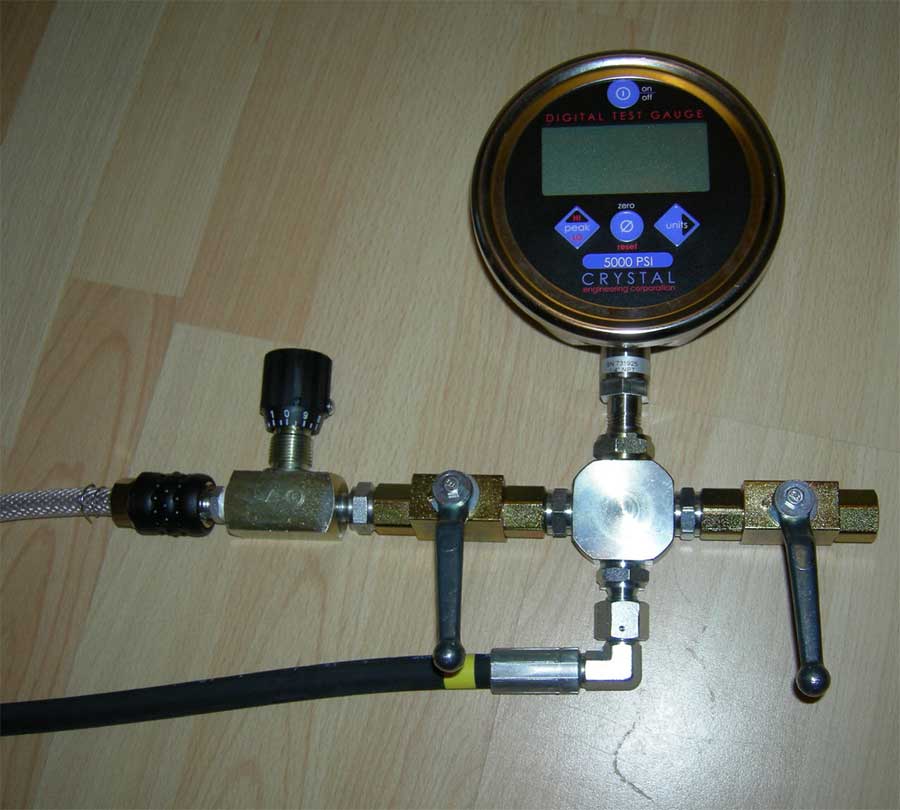 Calibration test results
I first tested the cannon with oxy-propane up to 40x and then with air-propane up to 190x.
When i used oxy-propane i tried to replace all the air in the chamber with oxygen before adding the fuel to increase the power, but instead of that i got a really bad shoot and i am almost certain that i got DDT.
Because when i recovered the steel projectile i noticed that a piece of the brass burst disk had embedded itself almost a half mm into the back of the projectile.
Even at 190x with air-propane i haven't got this problem , so i think its the Nitrogen in the air that's prevent DDT from happening
And now some Videos:
First a video at 40x Oxy/Propane
http://www.vimeo.com/1445142
100x Hybrid shooting a 16.6g plastic slug at 933m/s
http://www.vimeo.com/1445309
190x Hybrid against two melons
http://www.vimeo.com/1444978
170x Hybrid against
10mm Steel
with a hardened steel projectile.
http://www.vimeo.com/1445056
Hole in 10mm steel.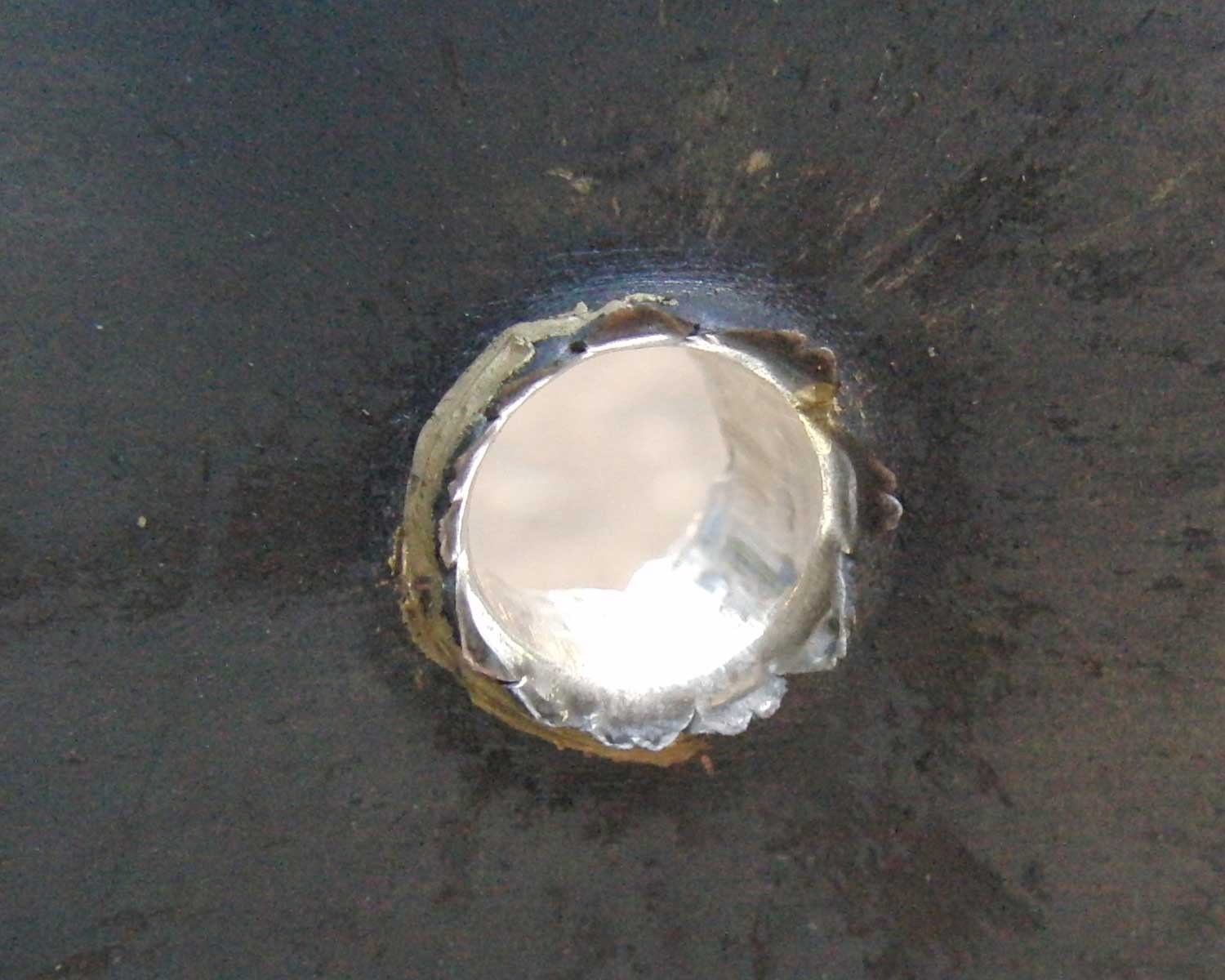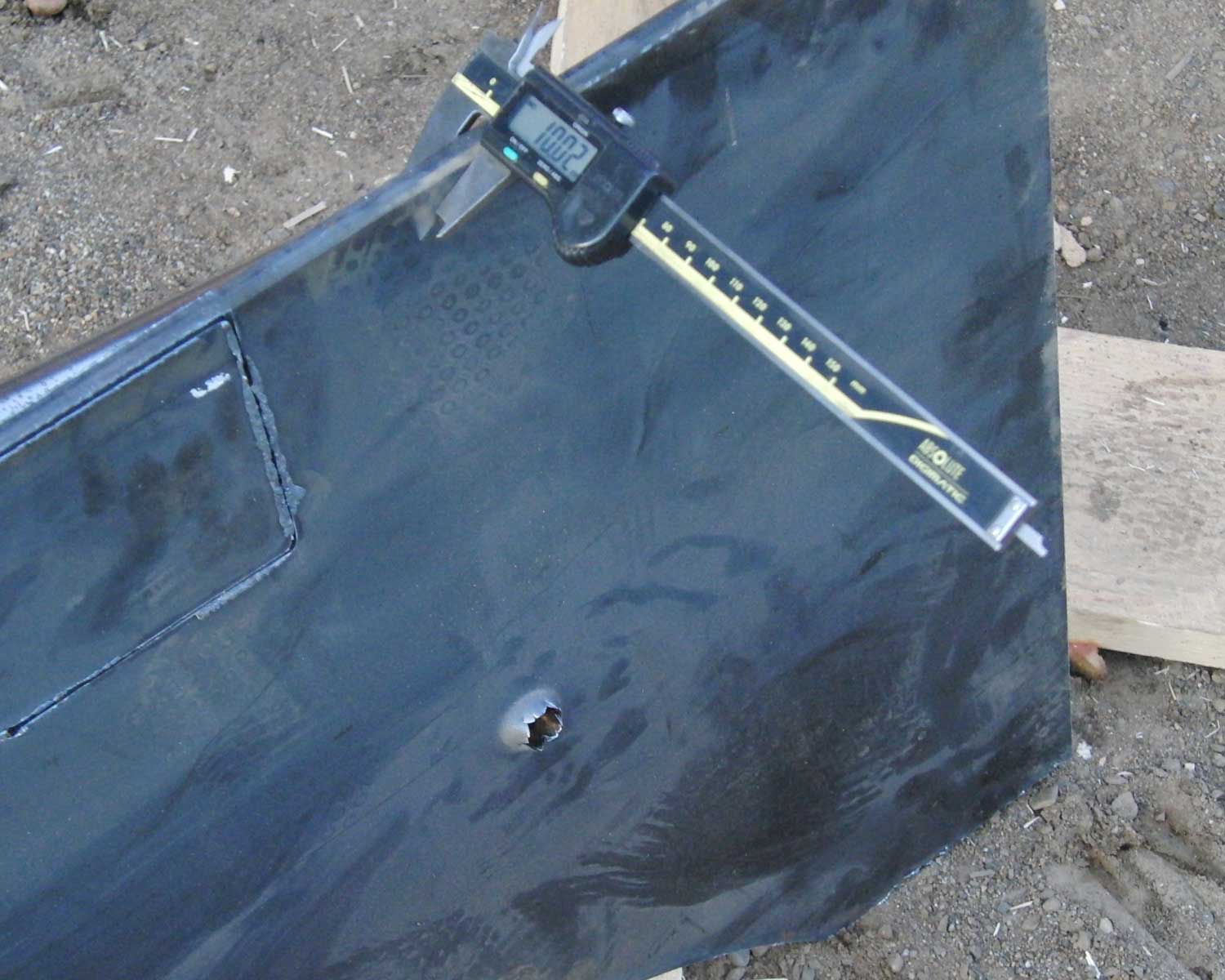 The projectiles: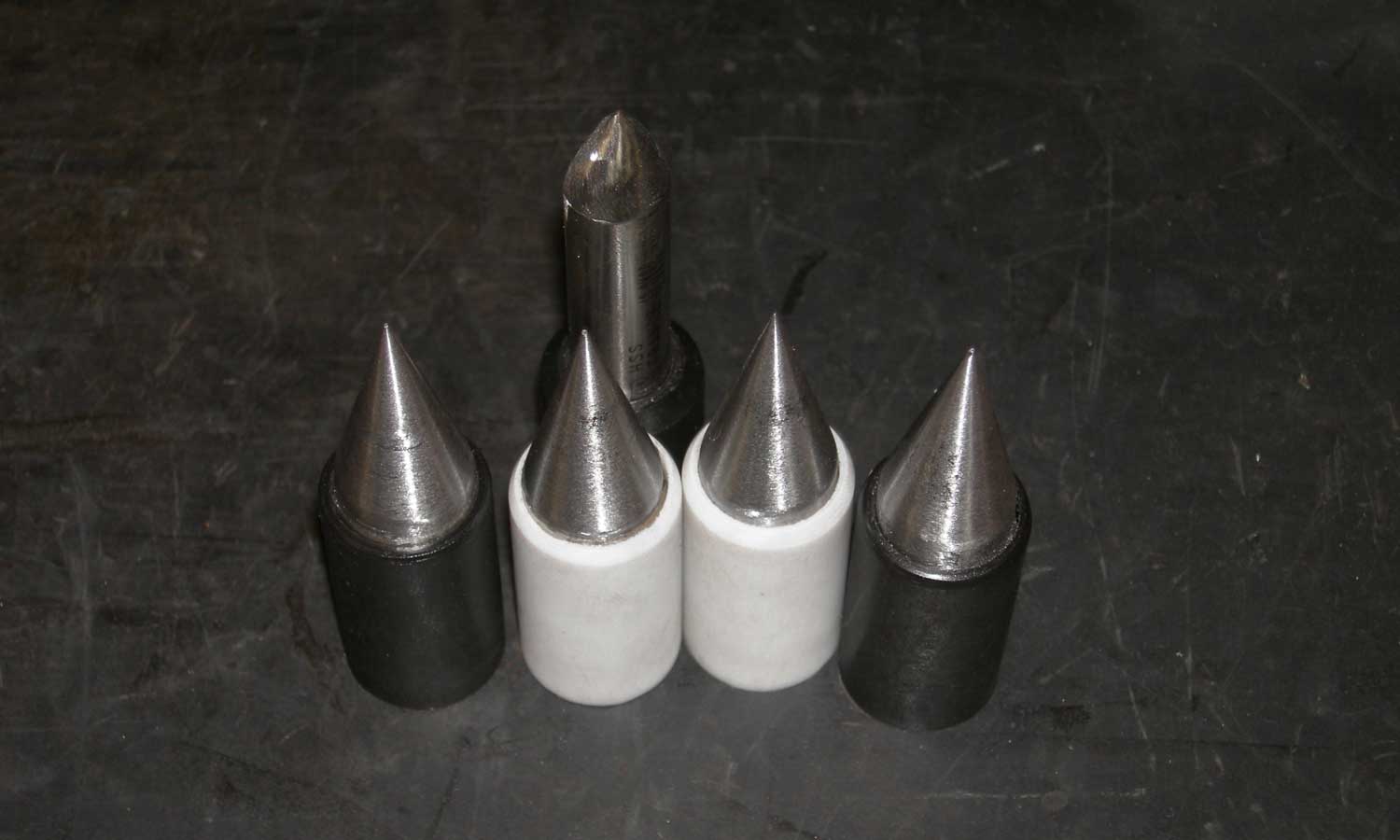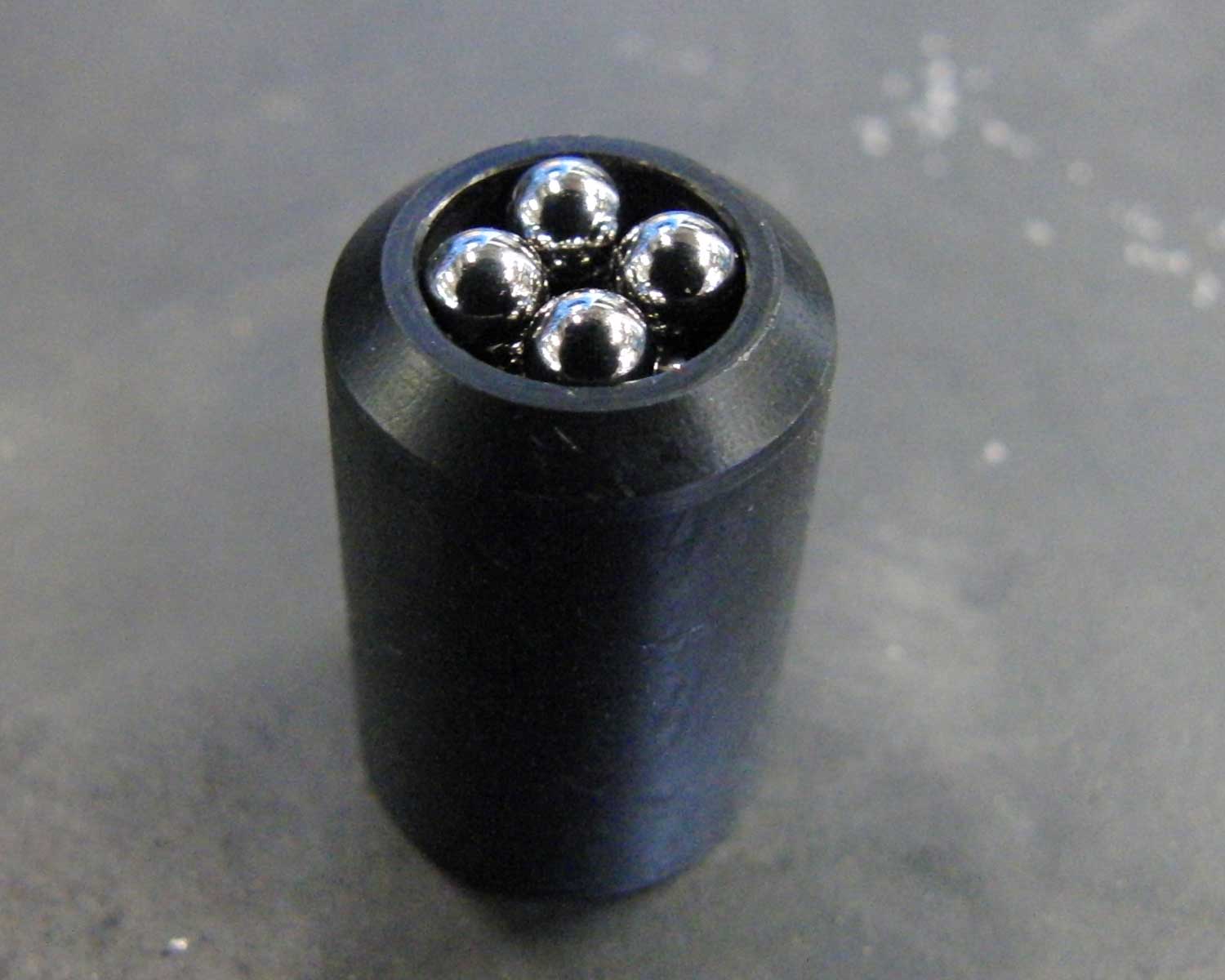 933m/s with a 16,6g projectile at 100x