Hey guys, feel free to post your Airsoft Gun pictures. Have a custom paintjob? post it here.

Comments are encourage.

Only meant for store purchased Airsoft guns, the rest of the BBMG/Strafer showcase is where all your custom guns go. This is the sole thread for airsoft store purchased guns.

Hey guys, a while back I purchased a Cyma glock. Its a great little AEP (automatic electric pistol). It has semi and full auto.
It came stock with a black paint job and an orange tip. I kept it that way for a while but here recently I got bored with it and decided to paint it.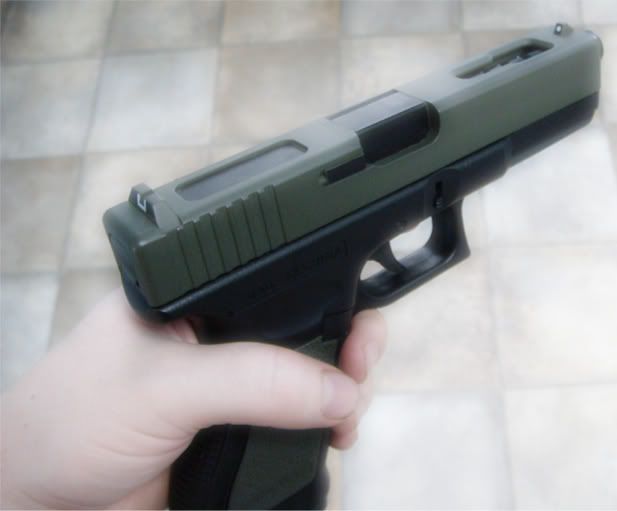 It took me a while to do all the little details to the slide including the ejection port and the sights. Its all 1 piece so I had to do a lot of tiny precision cuts of painters tape.
So I ask you guys, What do you think? What sort of extras do you think I should put on it?