So while looking around for ideas I Realized something...
As for piloting, what if I used a presta valve as a fill valve AND a pilot valve?
For example, Look at this muzzleloader:
A hammer mechanism as shown in
Maverick's Hammer Design
could easily be implemented into a large wooden stock. I have constructed such a mechanism before for my .177 stick gun (it was far too large, as I intended it to be pistol sized) so it would not be so terribly hard to up-size it for a rifle like design.
If this seems phesable I just might do it. It would add a level of realism that I believe is untouched at spudfiles...
UPDATE: I have gone down the presta valve route. The epoxy has finally set, I have pressurized it to about 80 PSI, and so far I have no leaks whatsoever. Anyway, Below are some pictures of the final product next to its older (but smaller) brother, the .177 stick gun.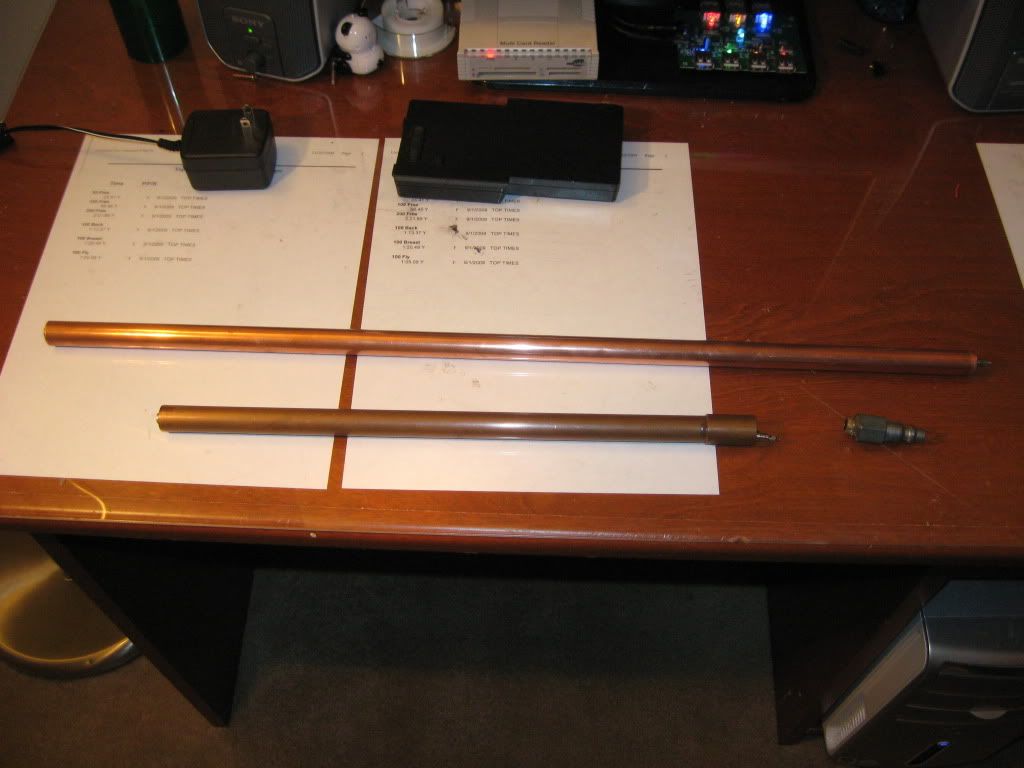 The Woodstock's Barrel assembly next to the .177 stick gun (.177 stick gun is the not-shiny one). Ill admit it doesn't look very spectacular....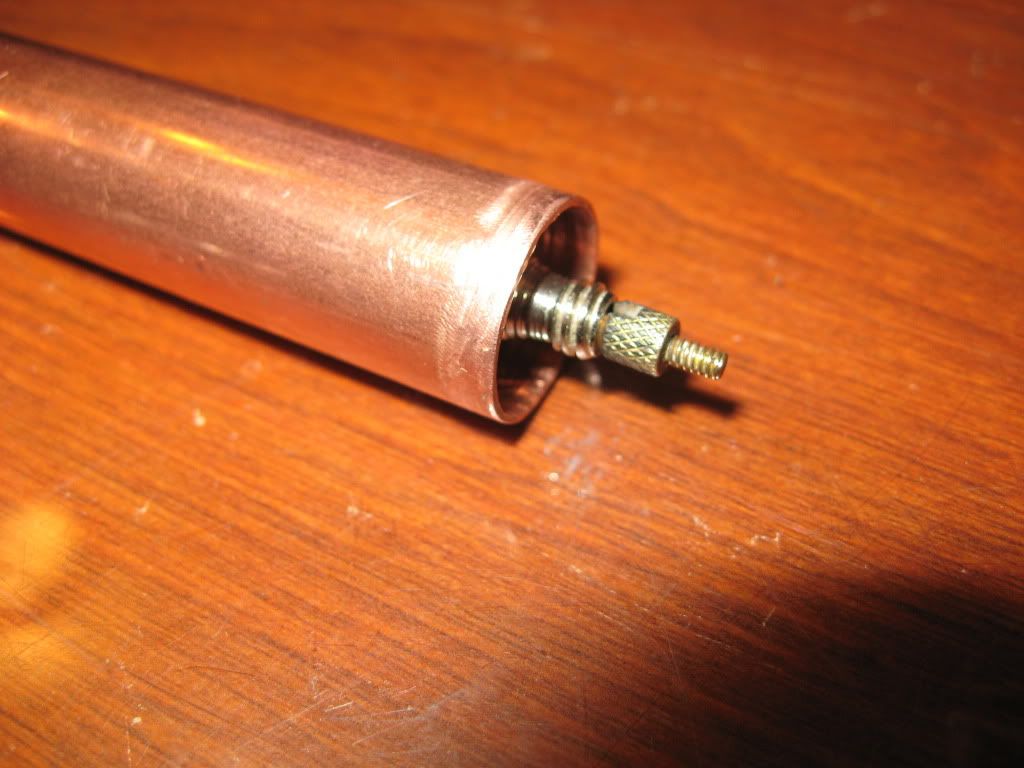 Presta Pilot. Thankfully, I got this one straight, Unlike the .177 stick gun. As you can see, The presta is literally perfect for this application. It introduces a hammer-valve like opening style, and a little nut that can be used as a saftey.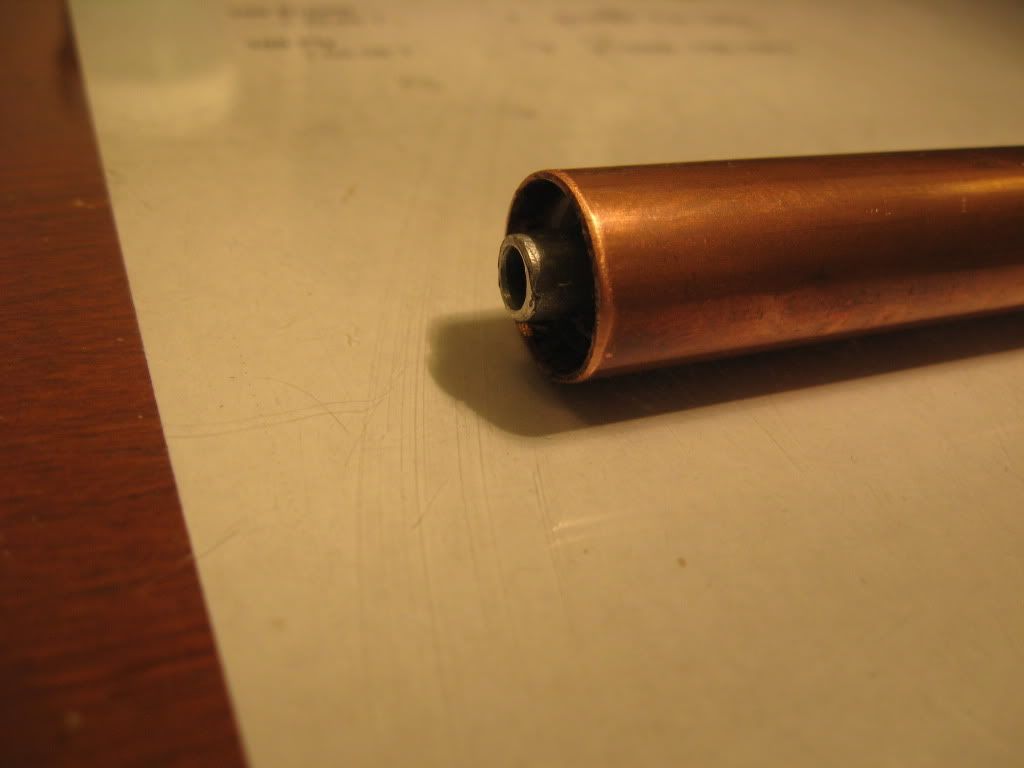 Barrel Recess. Nothing terribly spectacular, but I am quite proud of how clean it looks
Shock pump fill adapter: A presta to shrader adapter epoxied into a female 1/4 QDC.
I also Got work started on my stock. Wish me luck.